Dual Success at The German Design Award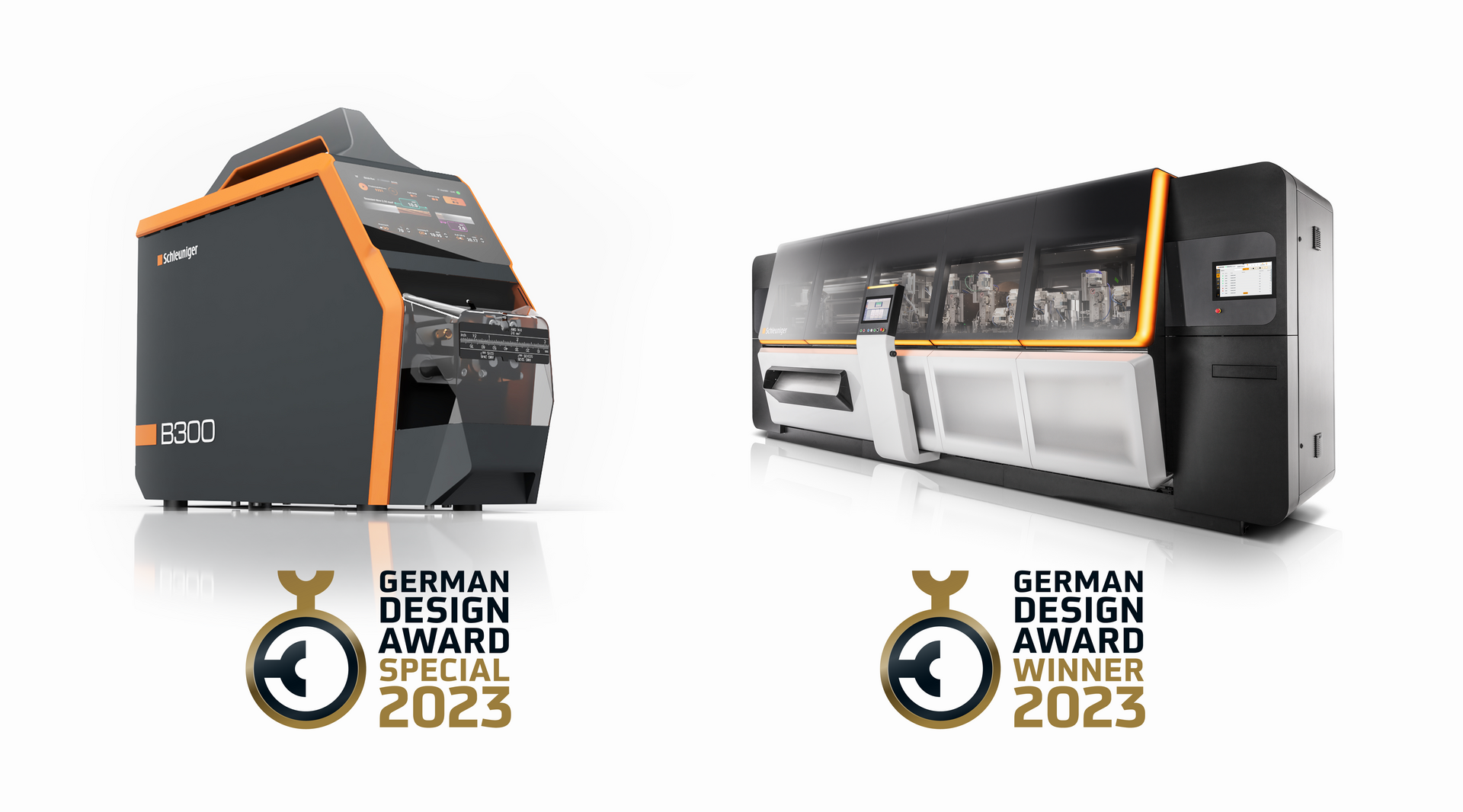 Schleuniger Global
12/15/2022
At this year's German Design Award, the Schleuniger Group had the pleasure of hearing its name announced twice: Not only did the Transfer Line Family S50 – our fully integrated and reconfigurable processing platform – secure the winning title in the category "Excellent Product Design - Industry", also our small but fine stripping machine Strip Series B300 was awarded with a Special Mention. And convinced the top-class international jury with its intuitive user interface, which transfers the ease of use of a smartphone into an industrial context, as well as a product design that highlights the Schleuniger brand even more and makes it tangible for the customer.
The design language of our S50 and B300 is part of the completely new Visual Brand Language developed by Schleuniger itself. The core elements of the Schleuniger brand were visually transferred to the machines in such a way that there is no doubt that they unmistakably bear the Schleuniger signature. The most relevant aspect was that the Schleuniger brand – and everything it stands for – should be recognizable as Schleuniger products at first glance through the visual appearance of the machines alone. Even without a logo or lettering.
Premium prize for design trends
The German Design Award is the premium prize of the German Design Council, which has been operating since 1953 as the world's leading competence center for communication and knowledge transfer in the field of design, brand and innovation. With its worldwide spectrum and international appeal, the German Design Award has been one of the most prestigious awards in the design landscape across all industries since 2012. And it sets the highest standards for determining the award winners: in a unique nomination process, companies are invited to participate whose products and communication design services are demonstrably convincing in terms of their design quality. The award is given exclusively to projects that are groundbreaking in the German and international design landscape.
Here you can find out more about our winner, the S50
More information about the B300 can be found here