Product Support and Training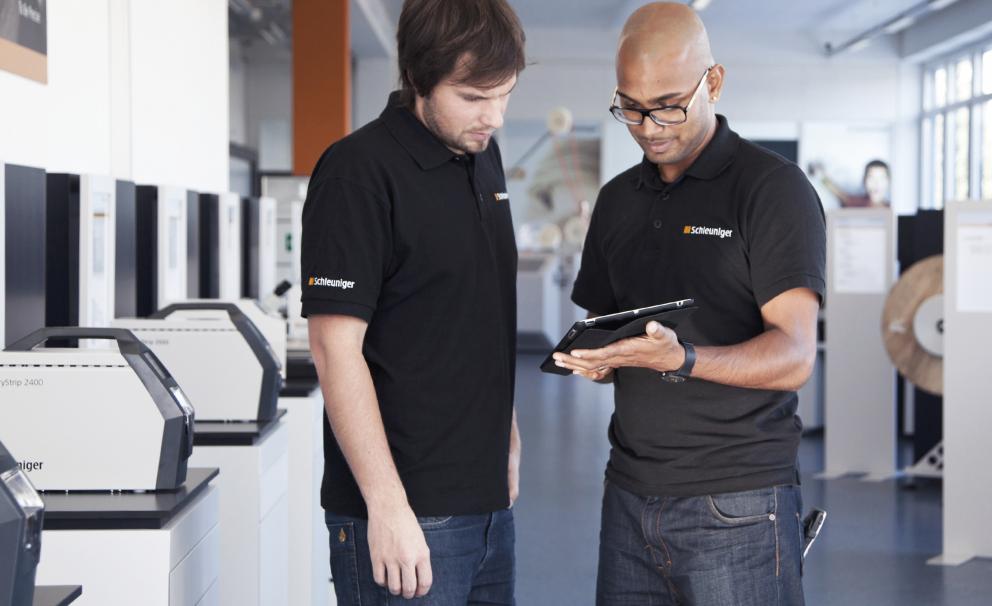 Installation and Training
Professional installation is the key to a smooth production start. All machines come with standard installation carried out by your local sales representative.
By purchasing an optional factory installation, our engineers will lead you through the main functions of the equipment, set up your machine, and train your staff on the full capabilities of the machine, all while building a rapport for ongoing support whenever you need us in the future.
Customized Training Programs
To get the most out of your Schleuniger equipment, Schleuniger offers training programs for operators, maintenance, and repair personnel that can be customized to meet your needs and expertise level. If you own a variety of Schleuniger machines, this training program is extremely useful for new operators or if your staff requires a general refresher. Training may take place at your facility, at any Schleuniger service location or live online.
We would be happy to submit a budgetary quotation or provide more information. Please e-mail your customized requirements, along with your model number(s) and serial number(s) to service(at)schleuniger.ch.
Product Training Seminars
Schleuniger offers formal technical workshops at any of our worldwide locations.
Hands-on training and classroom environment enable all aspects to be covered from programming and maintenance to theory of operation. Contact us for more information.