Lifting-Type Assembly Line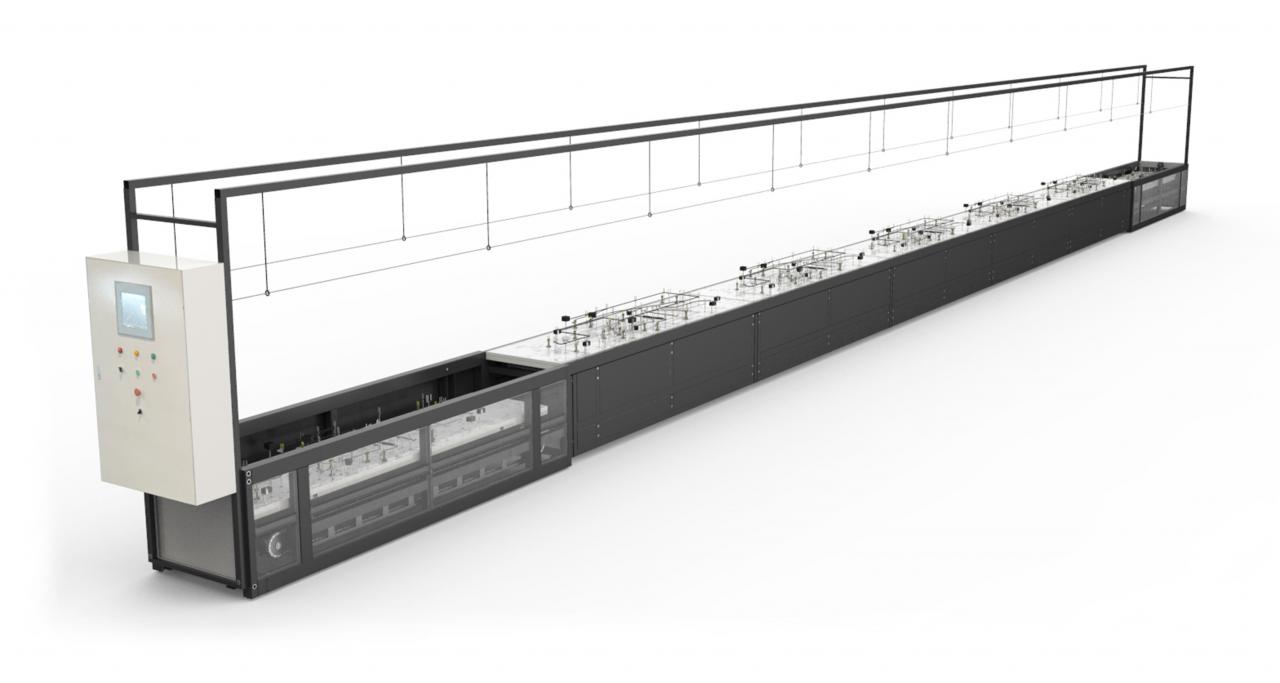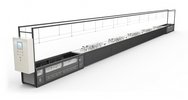 Overview
Horizontal or lifting-type assembly lines offer a stable and efficient platform for wire harness assembly. It offers a small footprint with operator access from both sides of the line saving valuable floor space and improving productivity.
The lifting-type assembly line is divided into upper and lower levels. The upper level is the production surface for wire harness processing and the lower level is for standby work boards. The machine operating concept is simple. Each work board moves horizontally along the top level until it reaches the end station. At that point, an elevator moves it to the lower level while an elevator on the other end of the line moves a work board from the lower level to the upper level. Operation continues in this fashion.
Compact structure occupies less floor space
Low energy consumption and quiet operation
Smooth and stable movement of work boards
Two level design improves productivity
Technical Data
Workboard Sides

1

Speed Correction

Frequency controlled motor

Speed

22 m/min

Power Supply

3 x 400 VAC, PE

Workboard Dimensions (L x W)

2,400 x 900 mm (94.5 x 35.4")
3,000 x 900 mm (118.1 x 35.4")
3,600 x 900 mm (141.7 x 35.4")
4,200 x 900 mm (165.4 x 35.4")

CE-Conformity

The Lifting-Type wire harness assembly line fully complies with all CE and EMV equipment guidelines relative to mechanical and electrical safety and electromagnetic compatibility.
More Info
Options
Display screen with actual production quantity
Document hanging system
Overhead shelf
Workstation lighting
Workstation fans