Strip Series B300
Stripping Machine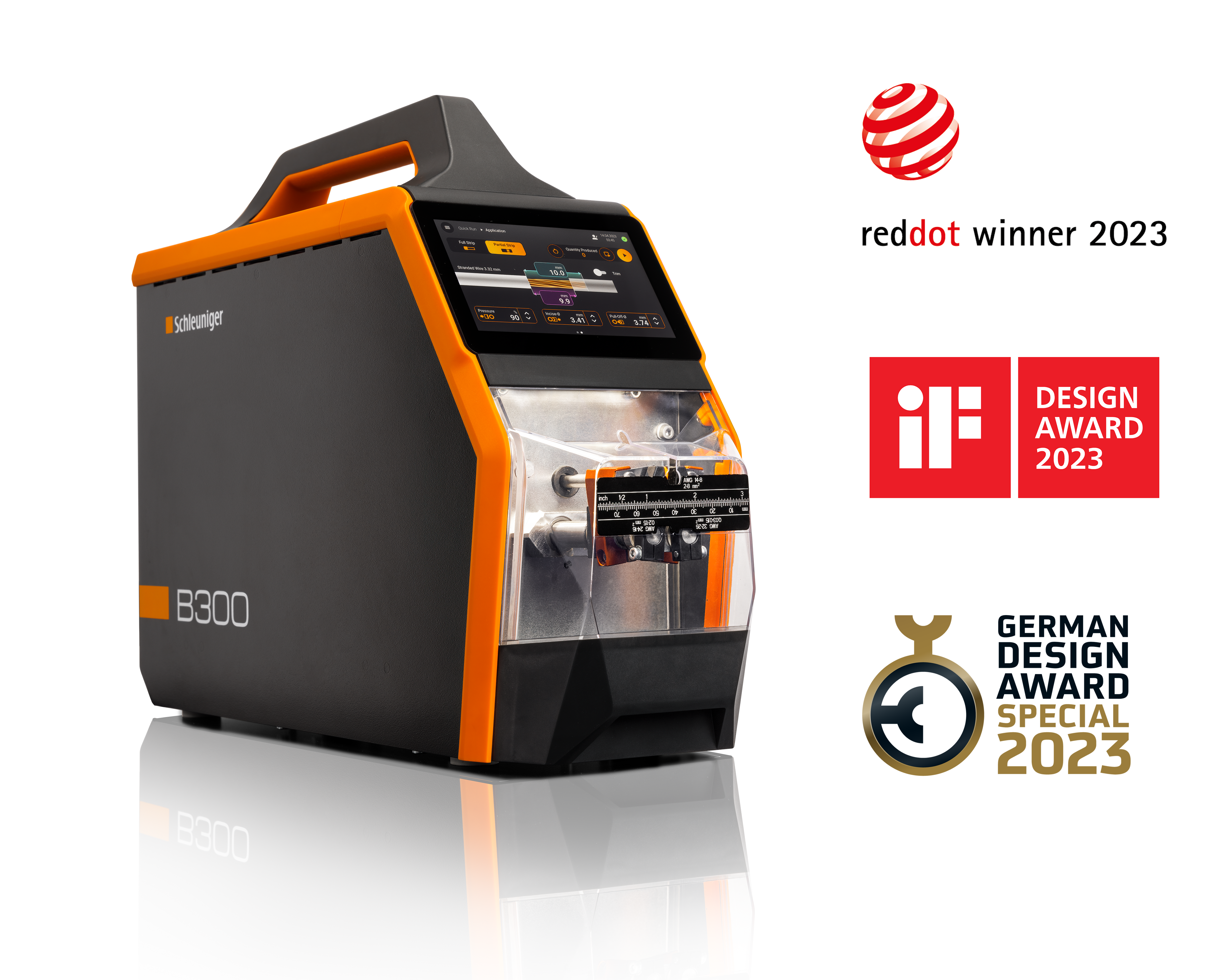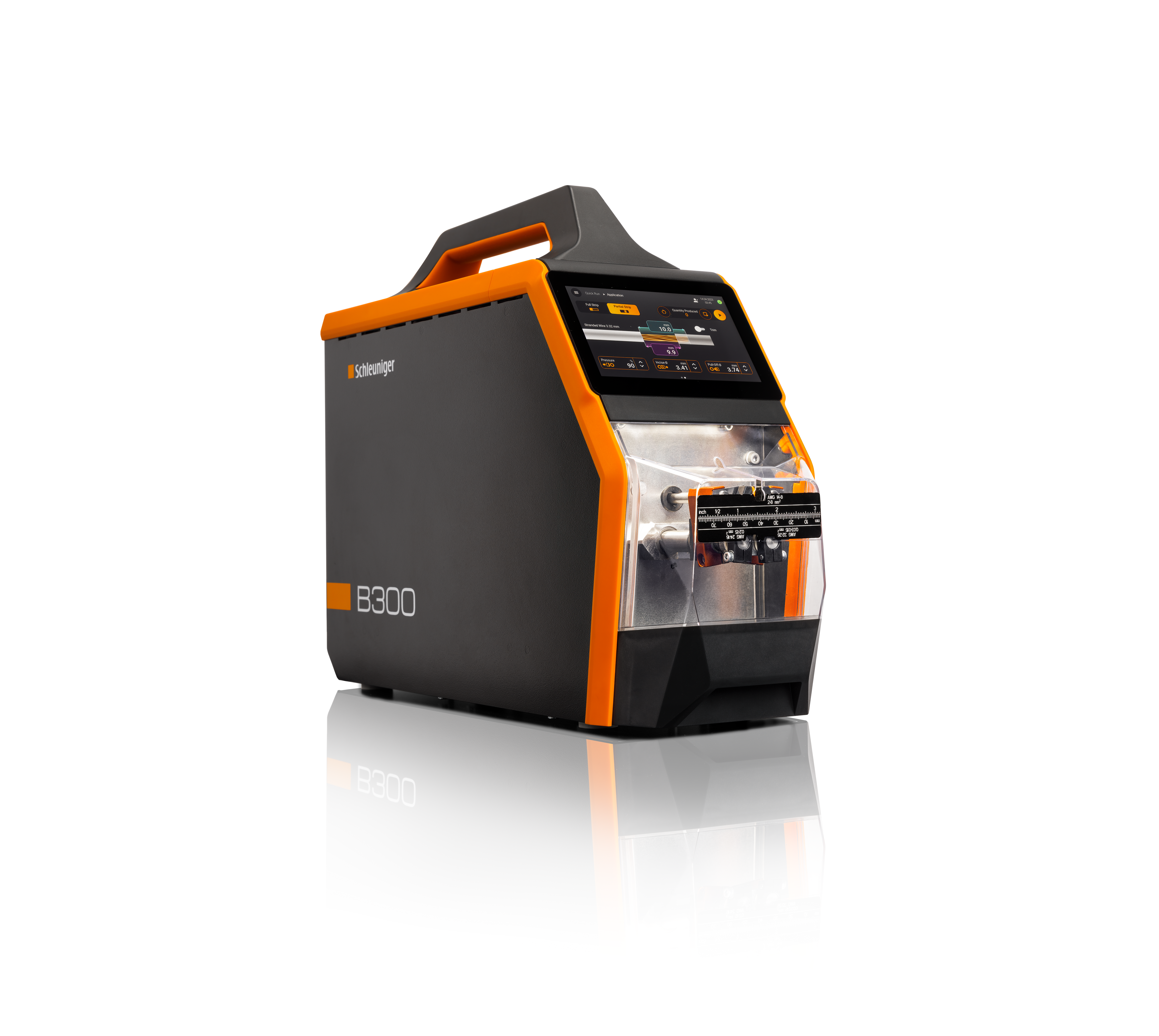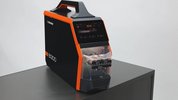 Overview
In its price class, the portable B300 stripping machine opens up completely new possibilities for fast and at the same time reliable stripping of cables with cross sections from 0.03 to 8 mm2 (32 to 8 AWG).
The ergonomic machine design and the completely revised user interface on the high-resolution 5" color touchscreen offer unrivaled ease of use.
The B300 is extremely ease to operate, even without programming knowledge. Simplified input screen content and the guided menu navigation make for intuitive handling. Process parameters stored in the software allow out-of-the-box use for the common functions of stripping with full and partial pull-off and recutting. More complex applications, the storing of articles, or a customer-specific process parameterization can be achieved with the optional software upgrade.
The repeat accuracy, mechanical precision and short work cycles ensure high productivity in common stripping applications.
Application Range
Material
Wire
Solid Wire
Single-Conductor Cable
Kapton
Discrete Wire
Stranded Wire
Multiconductor Cable
PUR
PVC
Teflon®
Tefzel®
Processing Capabilities

Discrete wire processing

Full strip

Multiconductor cable stripping

Partial strip
Technical Data
| | |
| --- | --- |
| Conductor Cross Section - Strip | 0.03 – 8 mm² (32 – 8 AWG) |
| Conductor Cross Section - Cut | Max. 2.5 mm2 (stranded wire) |
| Raw Material Diameter | Max. 7 mm |
| Strip Length | Max. 50 mm |
| Pull-off Length | Max. 30 mm |
| Breakout Length with Special Clamp Jaws | 5.5 mm |
| Power Supply | 100 V AC to 240 V AC, 50/60 Hz |
| CE Conformity | The B300 fully complies with the CE and EMC machinery directives relating to mechanical and electrical safety and electromagnetic compatibility. |
| Important Note | We recommend to have your cable sampled by us in case of doubt. Cables with hard or highly adhesive insulation may not be able to be stripped, even though their conductor cross section is within the processing range. Cables with a conductor cross section of 6 mm² or more require sampling. |
More Info
Options
Software upgrade with advanced functionality such as multiple pull-off, offset pull-off and sequential stripping of multi-conductor cables. The upgrade also includes an article storage with search functions and barcode reader.
Foot pedal
Cable-specific clamp jaws to customer requirements
Air kit with waste extraction system
Features
No blade change for all processable cables
Short distance (9 mm) from cover to blade
Intuitive operation via high-resolution touchscreen
Processing parameters of stranded wires and solid conductors in mm2 and AWG
Highly sensitive trigger mechanism
Visually controllable strip
Large application flexibility and bandwidth
Programmable Processing Parameters
Strip and pull-off length
Incising diameter
Blade opening before pull-off (pull-off opening)
Clamp force