ACO 08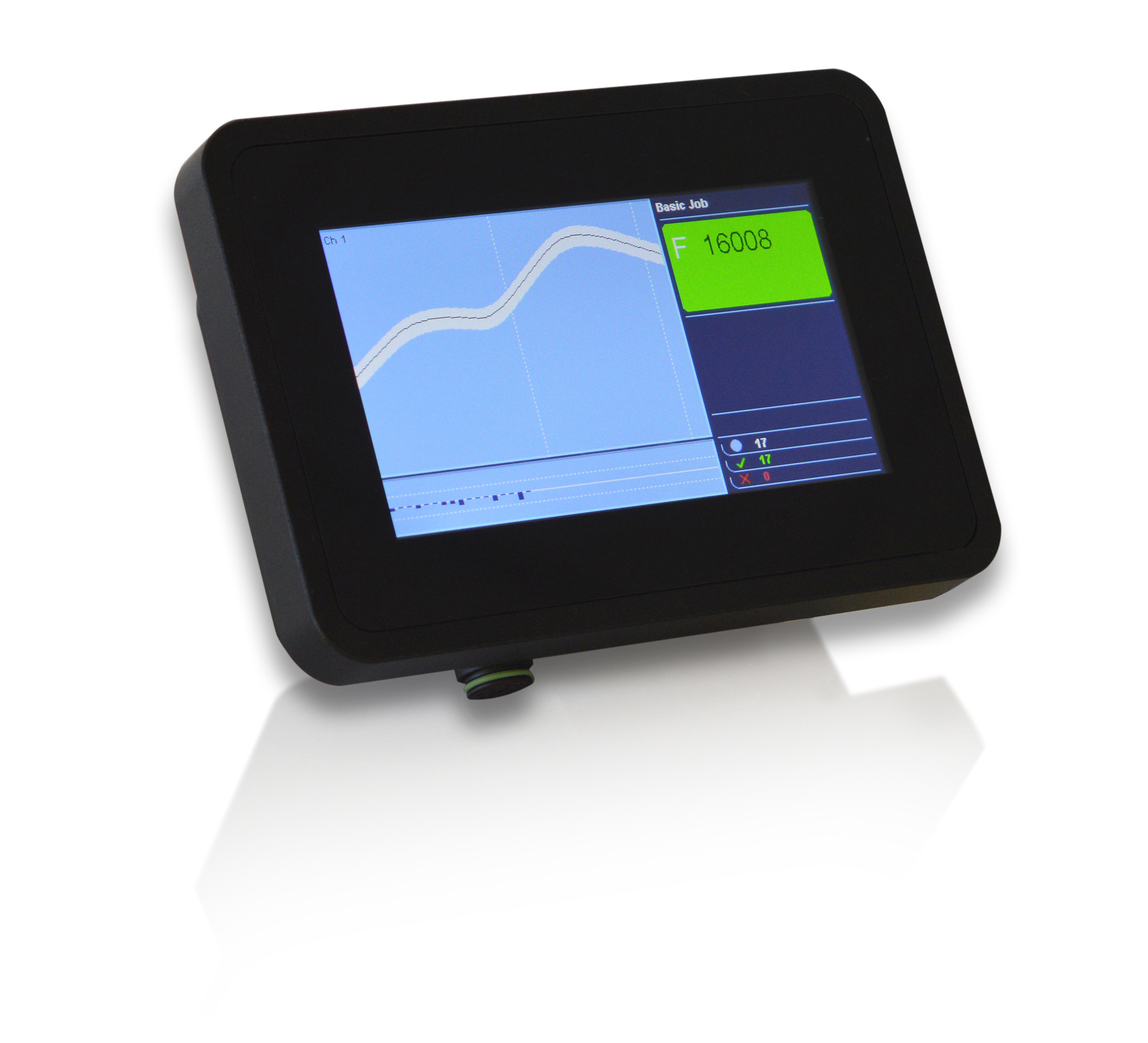 Overview
The electronic crimp-force monitoring system ACO 08 stands for highest production precision and enables manufacturers to produce an excellent, fully functional quality product.
User-friendly device management as well as simple referencing and operation
Job management for quick and easy setup processes
User administration for data and parameter protection
Generation of live-force diagrams while production is running
Barcode interface for quick and easy job loading
8 GB of memory for jobs, force curves and data storage, as well as 4.3-inch touchscreen display
Application Range
The ACO 08 was designed to meet the high quality requirements of the wire harness industry. The ACO 08 is a compact device that can be easily integrated into all Schleuniger benchtop crimping presses, but also into similar third-party products. It enables the monitoring of crimping processes by analyzing each individual crimp-force curve in detail while production is running, helps the operator to optimize processing steps, and documents measurement results.
Technical Data
Measuring Range
0 to 20,000 N (0 to 4496 lbf)
Language

German, English, French, Italian, Spanish, Czech, Polish

Interfaces
Ethernet (10/100BaseT) / USB interface / digital I/O
Triggering
– External, e.g. digital signals
– Internal
Crimp References
1 to 20
Baud Rate

Up to 115,200

Line Voltage
24 VDC
Power Consumption
4.8 W
Software
Wincrimp 8.0 for further analyses and statistics (optional)
Memory Capacity
8 GB (μSD)
Human Interface Device (HID)
4.3" graphical touchscreen (capacitive)
Sensor Type
Piezo (active or passive) in base plate or strain sensor to mount on a press frame
Operating Temperature
0 to 50°C (0º - 122º F)
Dimensions (L x W x H)
96 x 134 x 41 mm (3.8" x 5.3" x 1.6")
Weight
Ca. 500 g (1.1 lbs.)
CE Conformity
The crimp-force monitoring system ACO 08 complies with the CE and EMC equipment guidelines
relative to mechanical and electrical safety as well as electromagnetic compatibility.
More Info
Functions
Crimp analysis (envelope and/or area)
Synchronous 2-channel surveillance to monitor double crimp applications on a press
Trendview based on the last 40 results
Storage of all measured data on internal SD card
User administration
Job management
Automated parameter setting
Crimp machine presettings
Extended headroom study
Support of different sensor types for force measurement (piezo or frame sensor)
Multireference (up to 4 different references)