PreFeeder 4350
Prefeeding Machine Dereeler Type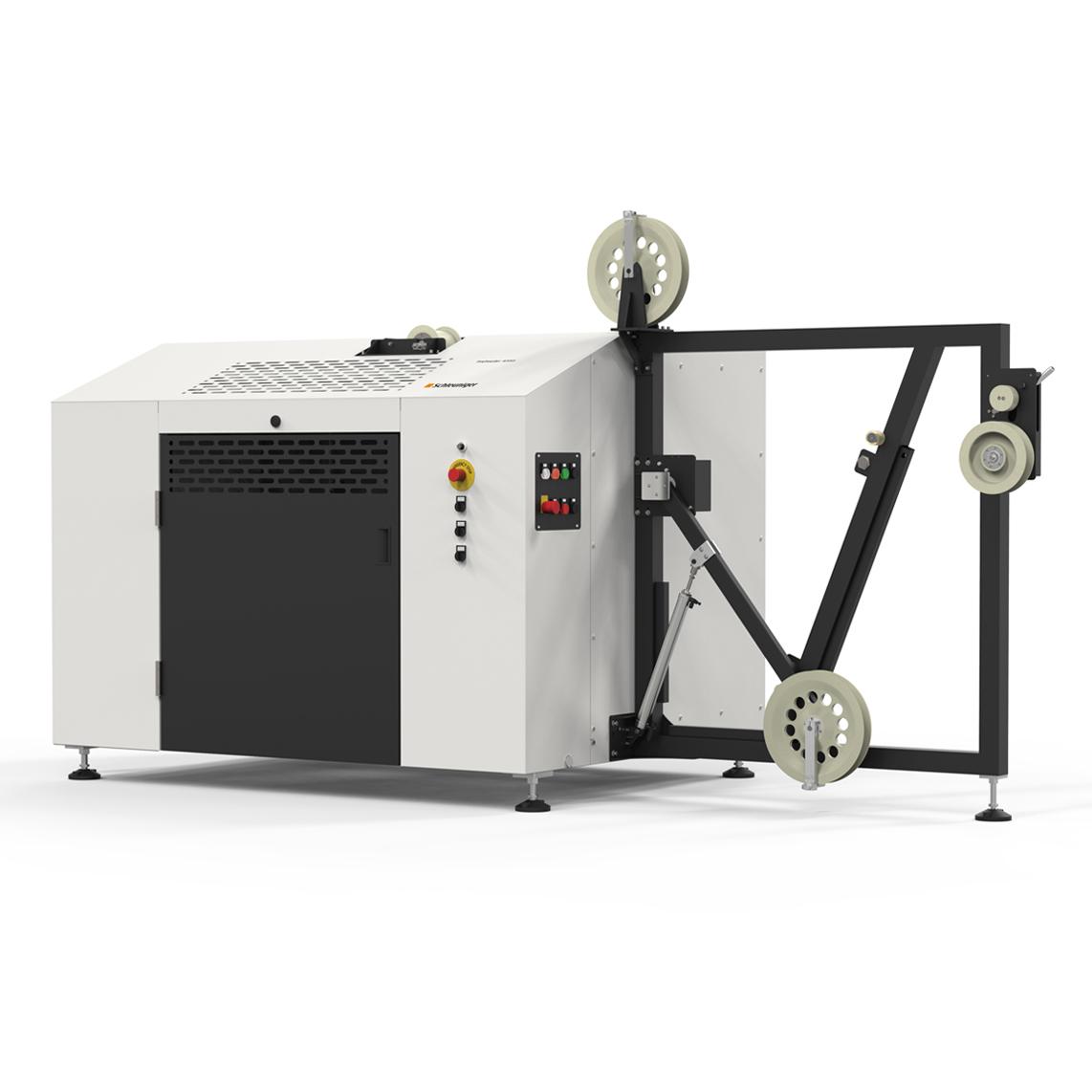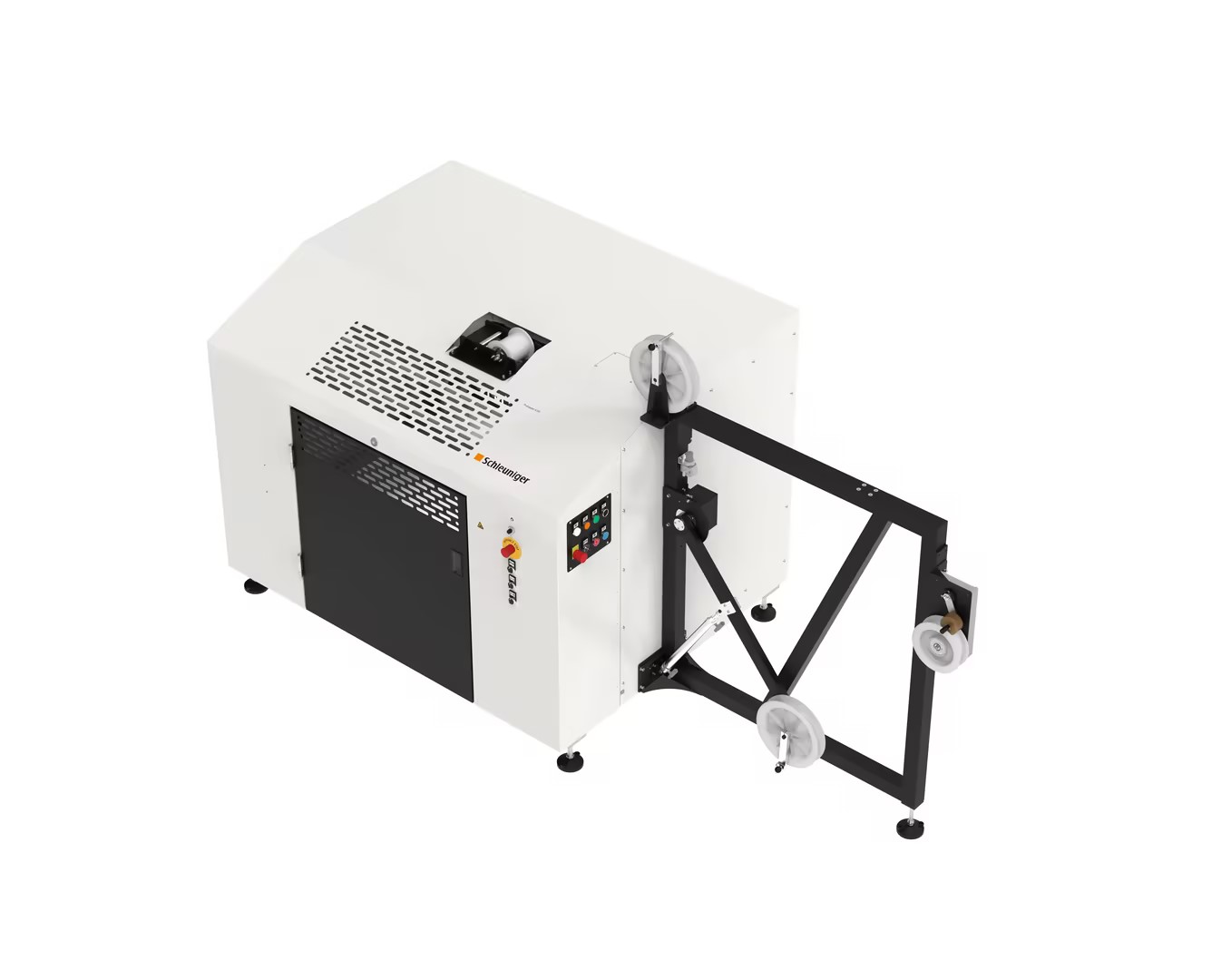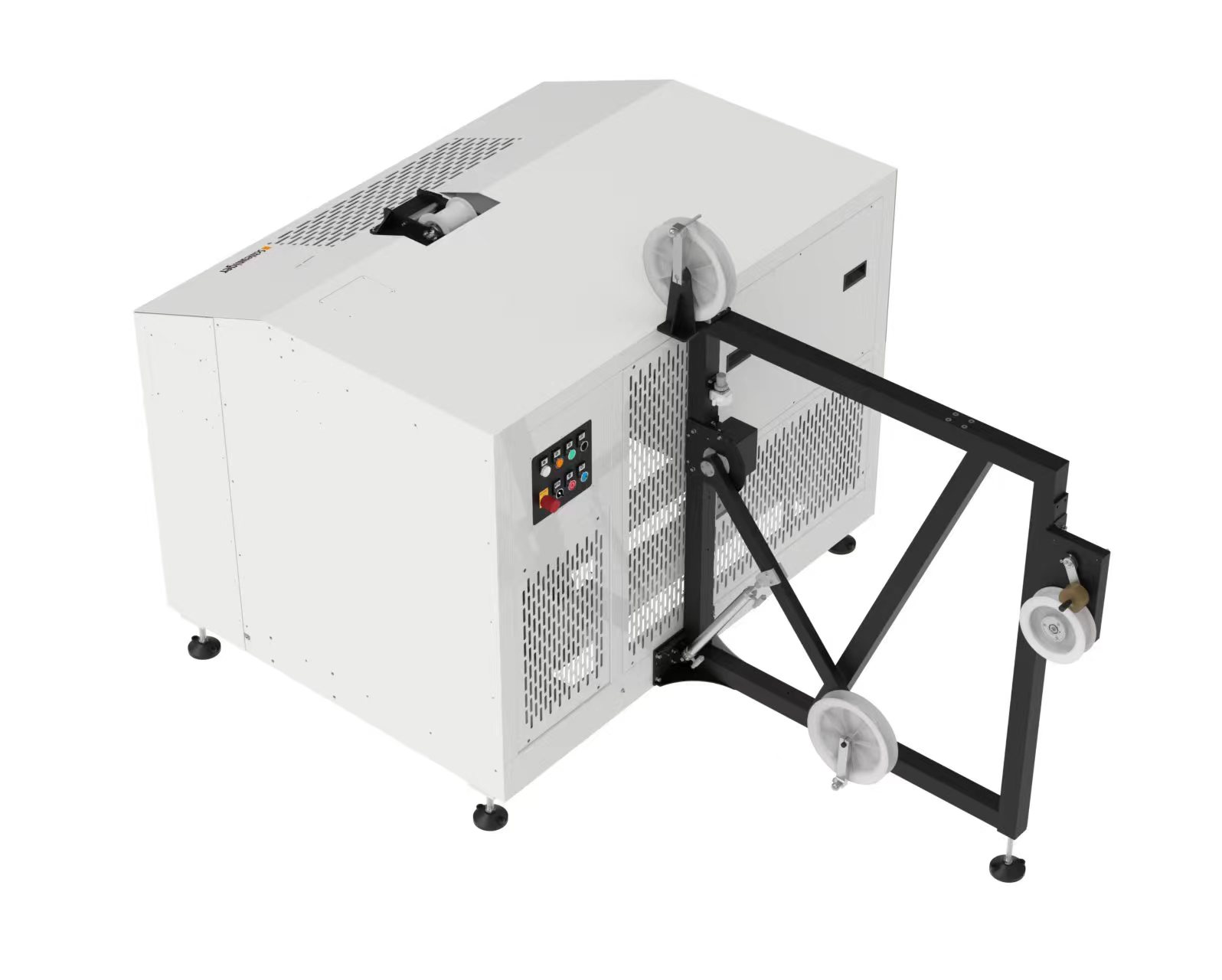 Overview
The PreFeeder 4350 is a powerful cable feeding system for reels weighing up to 400 kg (880 lbs.). The system distinguishes itself through its simple design and ease of use. For easy reel handling and fast changeovers, all axes are electrically driven. The PreFeeder 4350 uses a shaftless design for easy loading and unloading of reels. The integrated cable accumulator controls the speed of the dereeling drive. Surveillance functions provide enhanced security during set-up and operation. With this concept a cost efficient solution for a wide range of applications is achieved.
Powerful cable feeding system for reels weighing up to 400 kg (880 lbs.) with a maximum diameter of 900 mm (36")
Shaftless design for easy loading and unloading of reels
Motorized axes for fast changeovers and simple operation
High feeding dynamic allows higher production rates and increases the economic efficiency of the processing line
Application Range
Heavy Duty Processing
Prefeeding by active dereeling
Model configurable for right or rear feeding (front load / side load)
Technical Data
Reel Diameter

400 - 900 mm (16 - 36")

Reel Width

280 - 660 mm (11.0 - 26.0")

Reel Arbor Diameter

40 - 125 mm (1.6 - 5.0")

Reel Weight

400 kg (880 lbs.)

Raw Material Diameter

Maximum 35 mm (1.4")

Rotating Speed

Up to 280 rpm, adjustable for optimized feed dynamics

Interfaces

HS/PF standard, Emergency Stop

Accumulator Volume

1,420 mm (56") with 1 loop (wire up to 35 mm (1.3"))
*optional 2,900 mm (114") with 2 loops (wire up to 16 mm (0.6"))
*optional 8,200 mm (323") with 5 loops (for smaller wires up to 6 mm (0.2"))

Dimensions (L x W x H)

Back feeding: 2,730 x 1,750 x 1,700 mm (107 x 68 x 67")
Right feeding: 3,170 x 1,450 x 1,700 mm (125 x 57 x 67")

Weight

840 kg (1,848 lbs)

Power Supply

3 x 400 VAC, N, 5 KW, compressed air 6 bar (90 psi)

Compressed Air Connection

6 bar (90 psi)

CE-Conformity

The PreFeeder 4350 fully complies with all CE and EMC equipment guidelines relative to mechanical and electrical safety and electromagnetic compatibility.

Important Note

Schleuniger recommends that wire samples be submitted in cases where there is doubt as to the processing capabilities of a particular machine.