LaserMarkingSolution
Laser-based in-line wire and cable marking solution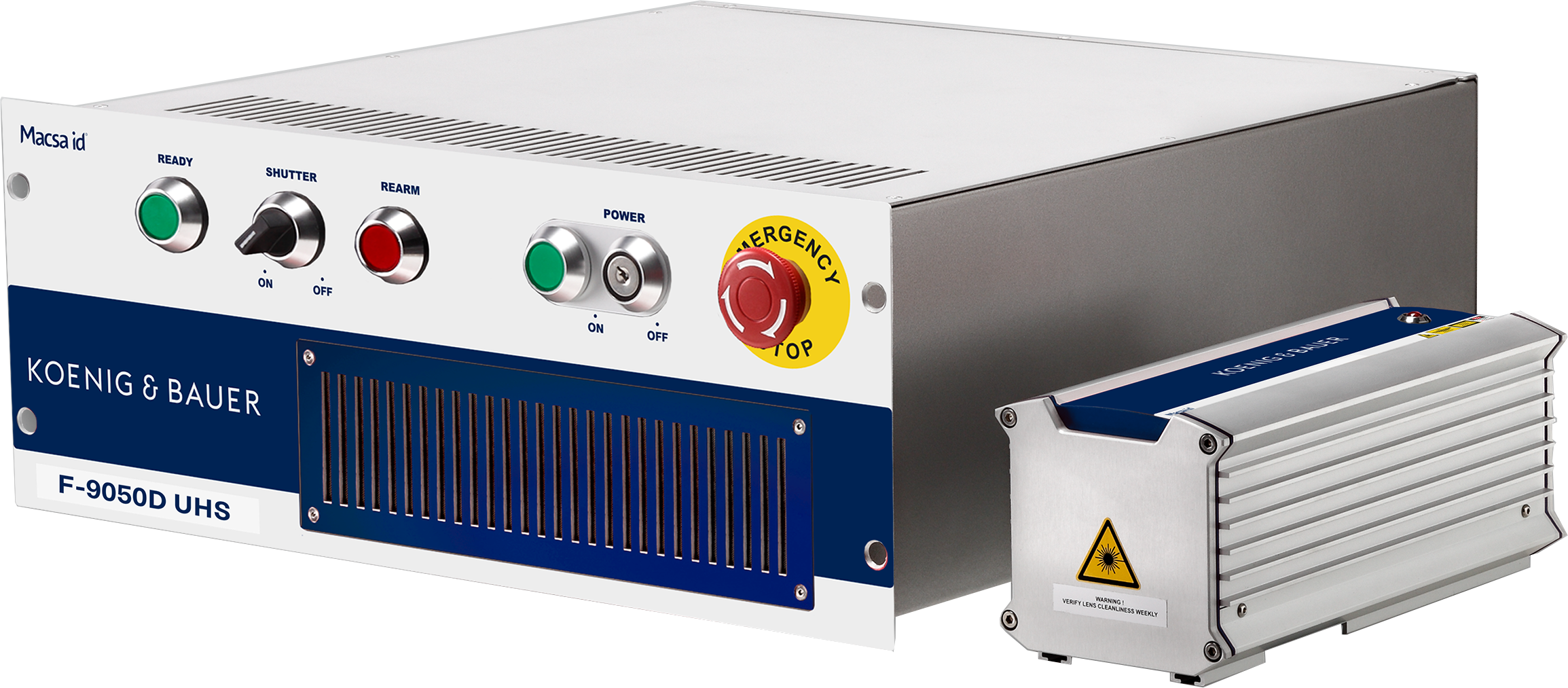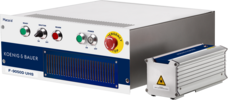 Overview
Laser marking is one of the fastest and most efficient marking processes and eliminates the need for consumables such as ink, solvent, and marking foil.
The ergonomic laser marking workstation consists of the Koenig & Bauer laser marking solution and one of Schleuniger's latest cut & strip machines.
The system is controlled using Schleuniger's CAYMAN cable processing software and the CAYMAN Device Connector extension.
Text, logos, 1D and 2D barcodes, times, dates, and even consecutive serial numbers can be marked all the way along a wire or cable.
The cables are positioned and lasered automatically, which prevents placement errors and reduces labor costs.
Application Range
Laser marking is perfect for wires and cables that cannot be marked using other methods. The high contrast mark is not removable and is resistant to water, chemicals, abrasion, heat, cold, and UV radiation.
Technical Data
Raw Material Type
Wires and cables with various insulation types, including Teflon, PVC, PUR, etc.
Raw Material Diameter
3 to 16 mm (0.11 to 0.62")
Laser Types
Fiber laser, YAG laser, or green laser
Power Supply
115 – 230 V AC, 50/60 Hz, depending on laser type 250 – 750 V A
Dimensions (L x W x H)
Workstation: 610 x 600 x 1,407 mm (24.0 x 23.6 x 55.3")
Controller: 639 x 489 x 177 mm (25.1 x 19.2 x 6.9")
Laser – depending on laser type: 502 - 640 x 115 - 238 x 108 - 235 mm (19.7 - 25.1 x 4.5 - 9.3 x 4.2 - 9.2")
Important Note
To ensure a high marking quality, all cables must be sampled.