Inkjet Printer
Inkjet Printer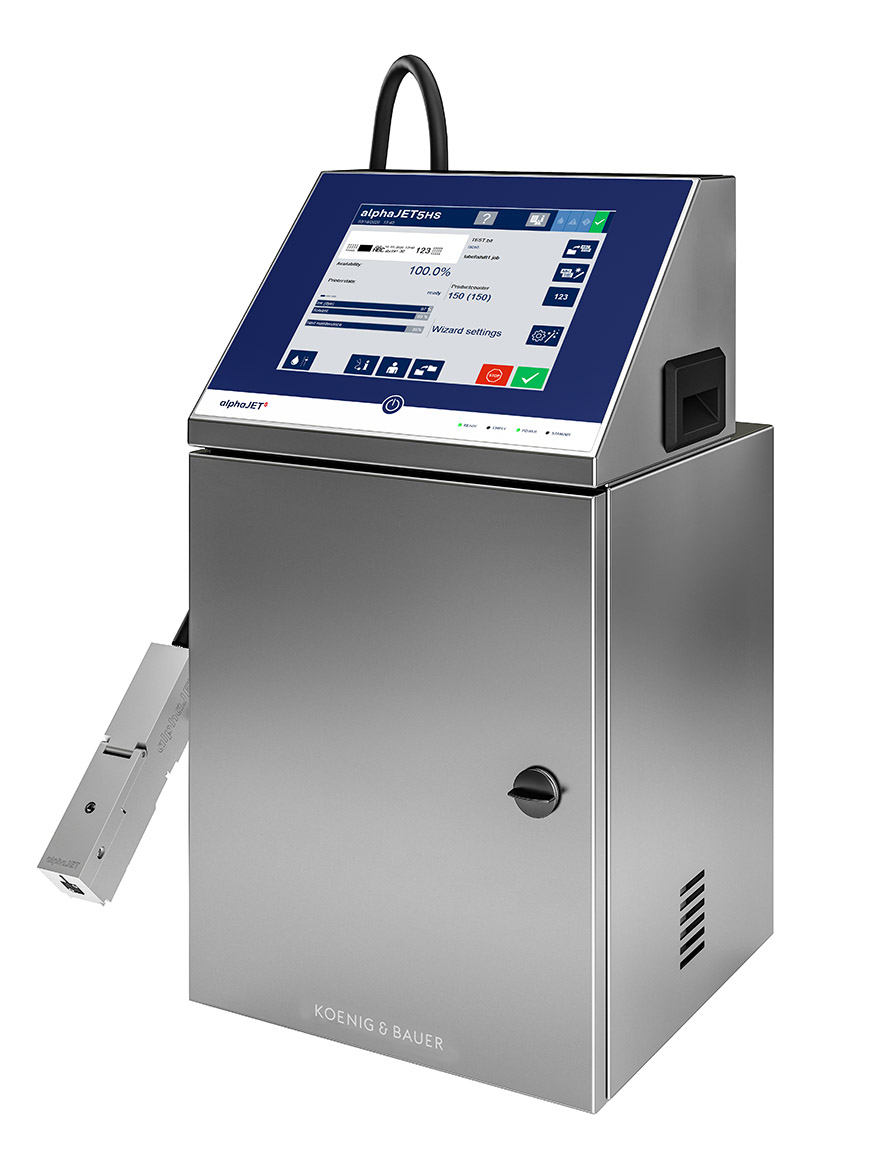 Overview
High-contrast and precise marking, even on small wires and cables, is what characterizes the alphaJET 5 printers from Koenig & Bauer.
When it comes down to speed and legibility of the characters, contactless coding and marking with "Continuous Inkjet (CIJ)" are ideal for applying variable dates directly at the production line.
The integrated "Active Ink Flow" technology ensures a constantly precise ink jet, even at fluctuating ambient temperatures. A wide range of inks is available to guarantee the very best marking results.
The Koenig & Bauer portfolio offers a choice of models to meet the individual coding and marking requirements of each customer. Schleuniger has approved the following inkjet printer models from the alphaJET 5 series:
alphaJET 5 SP
alphaJET 5 HS
alphaJET 5 HS-M
alphaJET 5 X
All information about the alphaJET 5 series can be requested from the manufacturer Koenig & Bauer.