CrimpCenter ACS
Coil-Binding System for CrimpCenter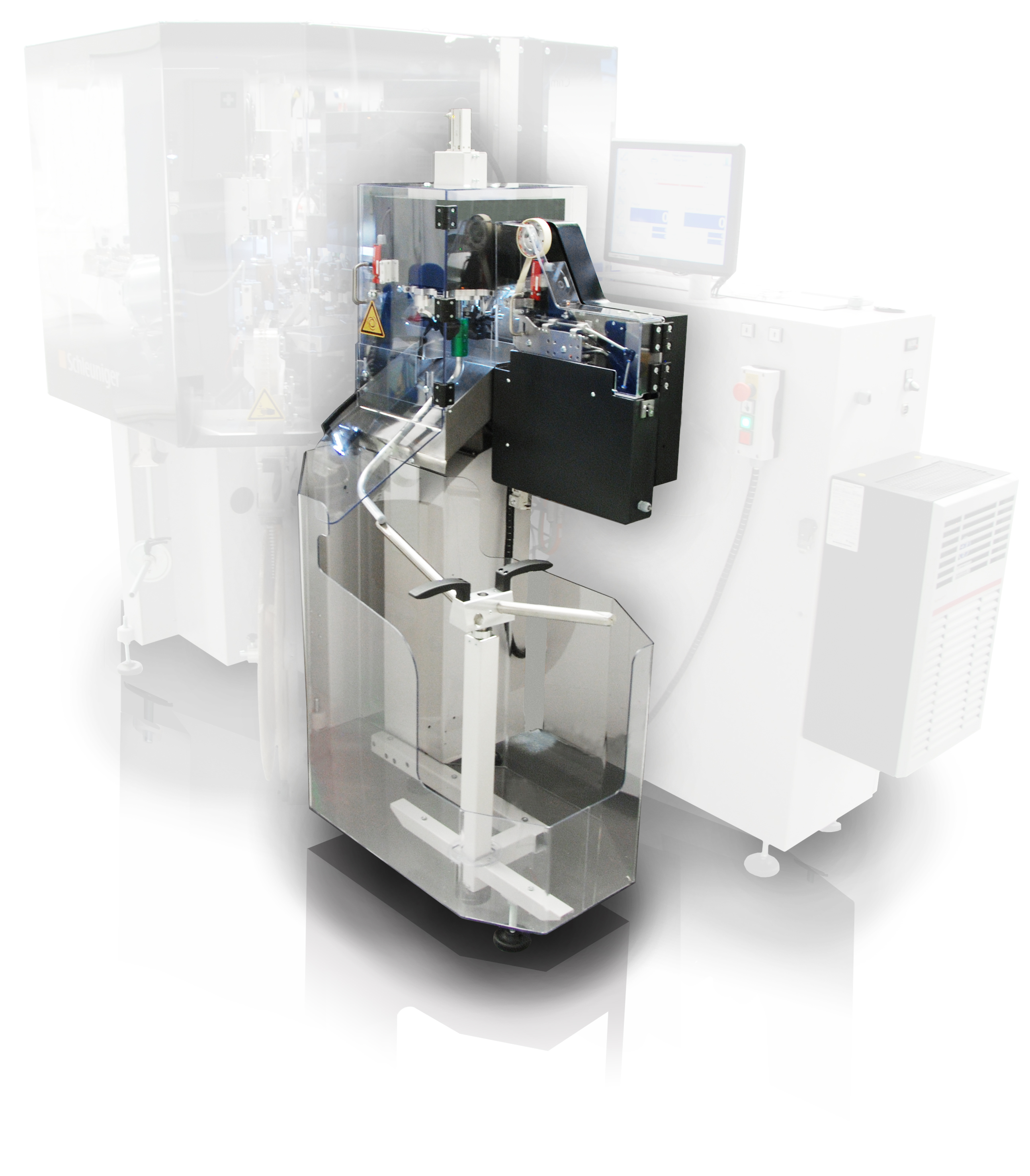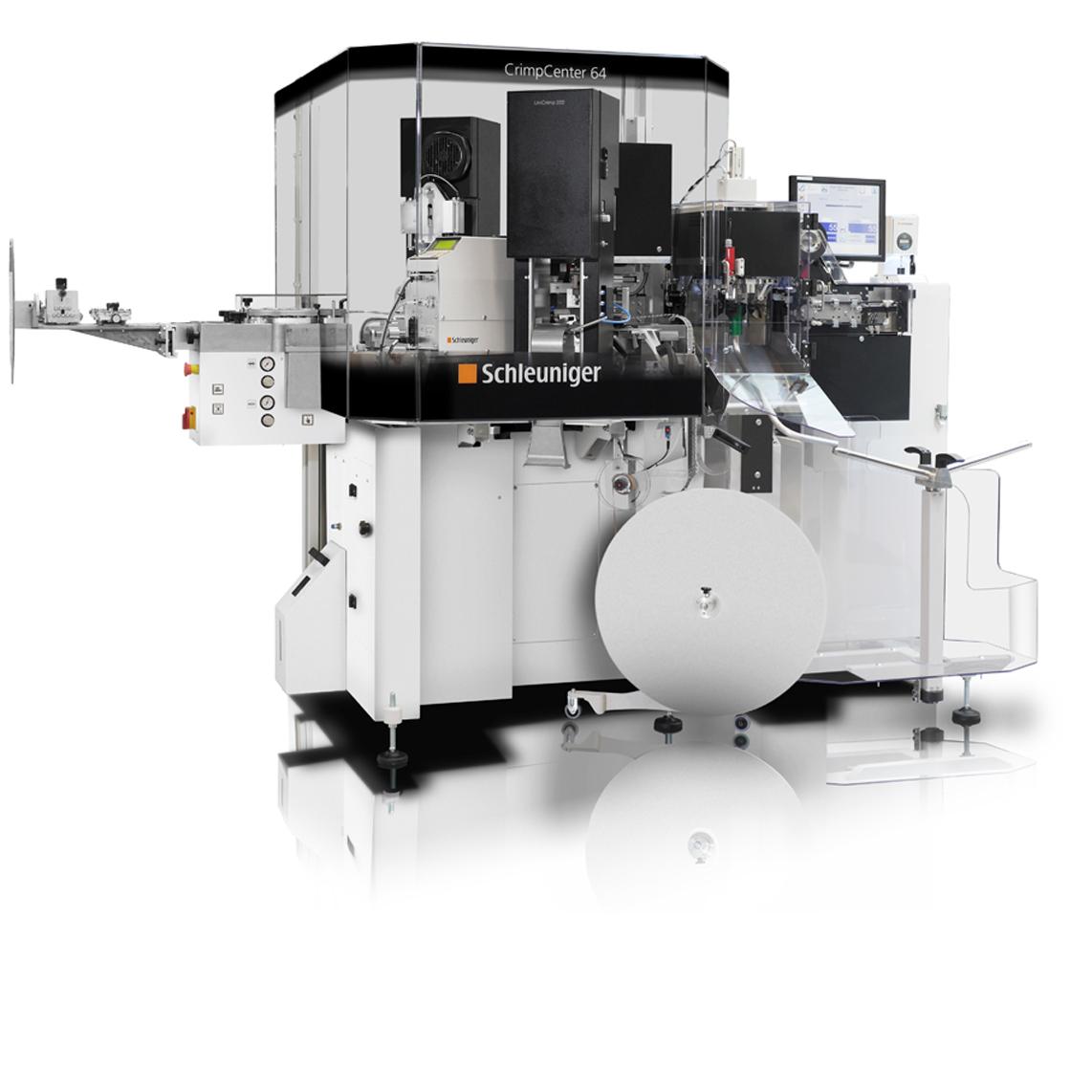 Overview
The CrimpCenter ACS (AutoCoiling System) is built on the 6-series platform. The auto-coiling function eliminates the need for extension conveyors and significantly reduces the floor space required for long-wire applications. The system will automatically coil, bind and batch long wires during production. Binding is accomplished with tape that can be easily removed for downstream production steps.
High performance with minimal space requirements
Excellent length accuracy due to servo motor and encoder combination
Handles single wire applications with or without seals or terminals on either end
Simple operation and set-up via the CrimpCenter EASY software and touchscreen interface
Application Range
The CrimpCenter ACS does not use the standard conveyor with extension but automatically coils long wires. After processing the leading wire end on side 1 of the CrimpCenter, e.g. sealing and crimping, a linear gripper guides the wire from the cutting head and transfers it to the gripper of the coiling head. The subsequent feeding/coiling process is controlled by synchronized, high performance servo motors. After processing the trailing wire ends on side 2 the wire will be tied with adhesive tape by the integrated binding unit and collected on the stacking unit. The top of the stacking unit conveniently rotates so coils can be removed safely and easily while the machine is in production.
Technical Data
Workpiece Length

From approx. 4 m to more than 30 m (13.1 ft. – 98.4 ft.)
(depending on cable cross-section, sample inspection necessary)

Conductor Cross-Section

0.35 – 2.5 mm² (22 – 13 AWG)

Feed Rate

Maximum 9 m/s (29.5 ft./s) (depends on wire and wire packaging)

Dimensions (L x W x H)

1000 x 720 x 1700 mm (39.4 x 28.4 x 66.0")

Weight

Approx. 175 kg (385 Ibs.)

CE-Conformity

The CrimpCenter ACS fully complies with all CE and EMC equipment guidelines relative to mechanical and electrical safety and electromagnetic compatibility.

Important Note

Schleuniger recommends that wire samples be submitted in cases where there is doubt as to the processing capabilities of a particular machine.
More Info
Function
The CrimpCenter ACS automatically coils long wires into a ring. It can handle wires from approx. 4 m (13.12 ft) to more than 30 m (98.4 ft) in length depending on the wire size. The binding unit secures the coils with a simple tape for handling. Taped coils are collected on the stacking unit for easy removal. The stacking unit has 2 horizontally rotatable collection arms. While the coils are collected on one side, the coils from the previous batch are ready to be manually unloaded from the other. Wire coils need little storage space and are easy to handle for downstream processes.