CrimpCenter 36 SP
Fully Automatic Crimping Machine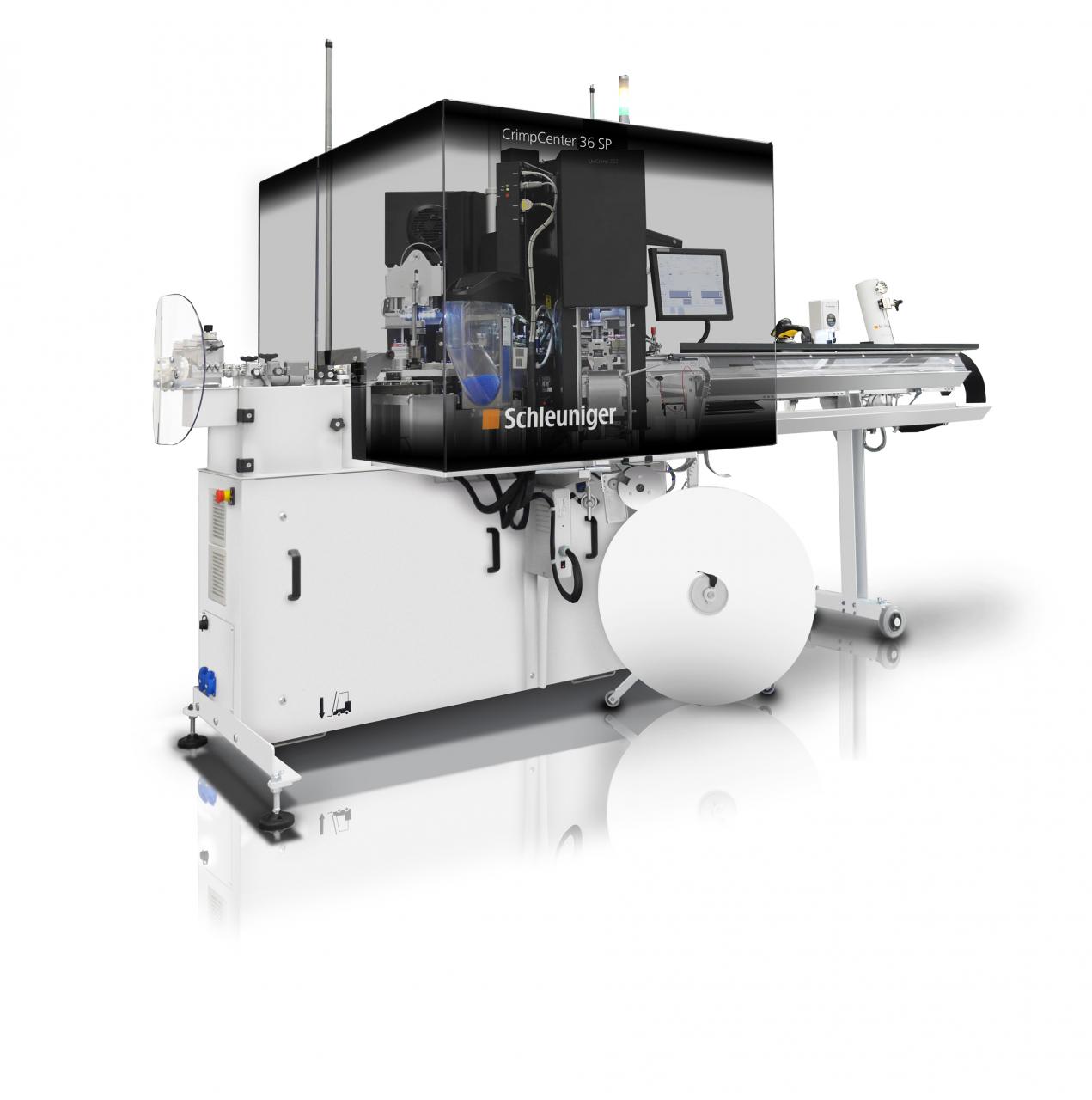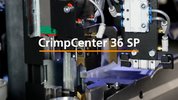 Overview
The CrimpCenter 36 SP offers decreased setup time and increased effective performance. Therefore, overall productivity is increased and jobs can be processed in less time. Furthermore, new features improve quality by systematic optimization, automating previously manual processes and enhancing wire handling. The end result is that the CrimpCenter 36 SP will help you achieve your targets in less time while decreasing cost per lead.
Optimized default parameter settings
A newly developed deposit gripper system
Improved synchronization of the feeding unit and conveyor
Increased feeding speed from 8 m/s to 10 m/s
Additional wire guides at the machine entrance
Improved wire straighteners
Automatic pressure adjustment
Automatic slider tray
Application Range
The CrimpCenter 36 SP processes wires from 0.13 mm² to 6 mm² (26 AWG – 10 AWG) and features all of the latest quality assurance options such as SmartDetect, WireCam and the Guided Feasibility Study. These features, along with the attractive price point, make the CrimpCenter 36 SP an excellent machine for complex and high precision production with high-quality targets.
Processing Capabilities

Crimp / Seal (different terminals)

Crimp / crimp (different terminals)

Crimp / crimp (same terminals)

Crimp to crimp

Crimp to crimp (closed barrel)

Crimp to twist / tin

Hard shell / mini seals

Printing and marking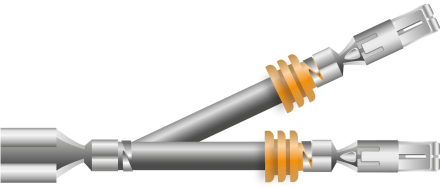 Seal / seal (same terminals and seals)

Seal to crimp

Seal to seal

Seal to twist / tin

Twist / tin both ends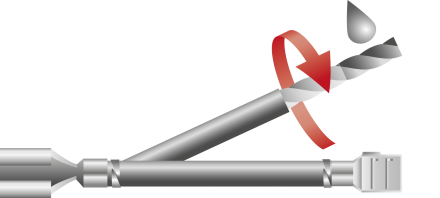 Twist and tin / crimp

Two-layer strip
Technical Data
Processing Stations

Maximum 6 (maximum 3 crimping stations)

Workpiece Length

55 mm – 65 m (2.16" – 213')
[optional from 35 mm (1.38")]

Strip Length

Side 1: 0.1 – 18 mm (0.004 – 0.71")
Side 2: 0.1 – 18 mm (0.004 – 0.71")
[Optional cutter blocks for applications up to
"side 1: 31 mm and side 2: 5 mm" are available.]

Conductor Cross Section

0.13 – 6 mm² (26 – 10 AWG)*

Raw Material Diameter

Maximum 4.7 mm (0.18")

Feed Rate

Maximum 10 m/s (32.8 ft/s)

Power Supply

3 / N / PE AC 210 500 V; 50 / 60 Hz; 16 A

Compressed Air Connection

6 bar (90 psi), non-oiled, dried and filtered compressed air

Dimensions (L x W x H)

3,363 x 1,428 x ca. 2,155 mm (132" x 54" x 85") / 2 m base

Height (Safety Cover Opened)

approx. 2850 mm (112")

Weight

approx. 440 kg (970 lbs.) incl. base machine and safety cover
approx. 750 kg (1654 lbs.) max. incl. processing stations and options

CE Conformity

All CrimpCenter models complies with all CE and EMC equipment guidelines relative to mechanical and electrical safety and electromagnetic compatibility.

Important Note

Schleuniger recommends that wire samples be submitted in cases where there is doubt as to the processing capabilities of a particular machine.

* Wires with hard insulations or those that are tightly bonded might not be able to be processed even if they are within the application range stated above. For cross sections smaller than 0.22 mm² (24 AWG) and larger than 4 mm² (12 AWG), sample processing is required.
More Info
Processing Stations
UniCrimp 221 Crimping station with integrated CFM 20
UniCrimp 222 Crimping station with integrated CFM 20 and electronic crimp height control
SealLoad 3100 and SLU 3000 Seal loading stations
SLD 4100 Double gripper module
STW 1100 Twisting station
STS 1100 Tinning station
Options
SmartDetect
WireCam
Material Change Detection
Guided Feasibility Study
Two-wire wire straightener unit
EASY ProductionServer software
Extension conveyors
Integrated quality assurance devices
Prefeeding systems