CrimpCenter 36 S
Fully Automatic Crimping Machine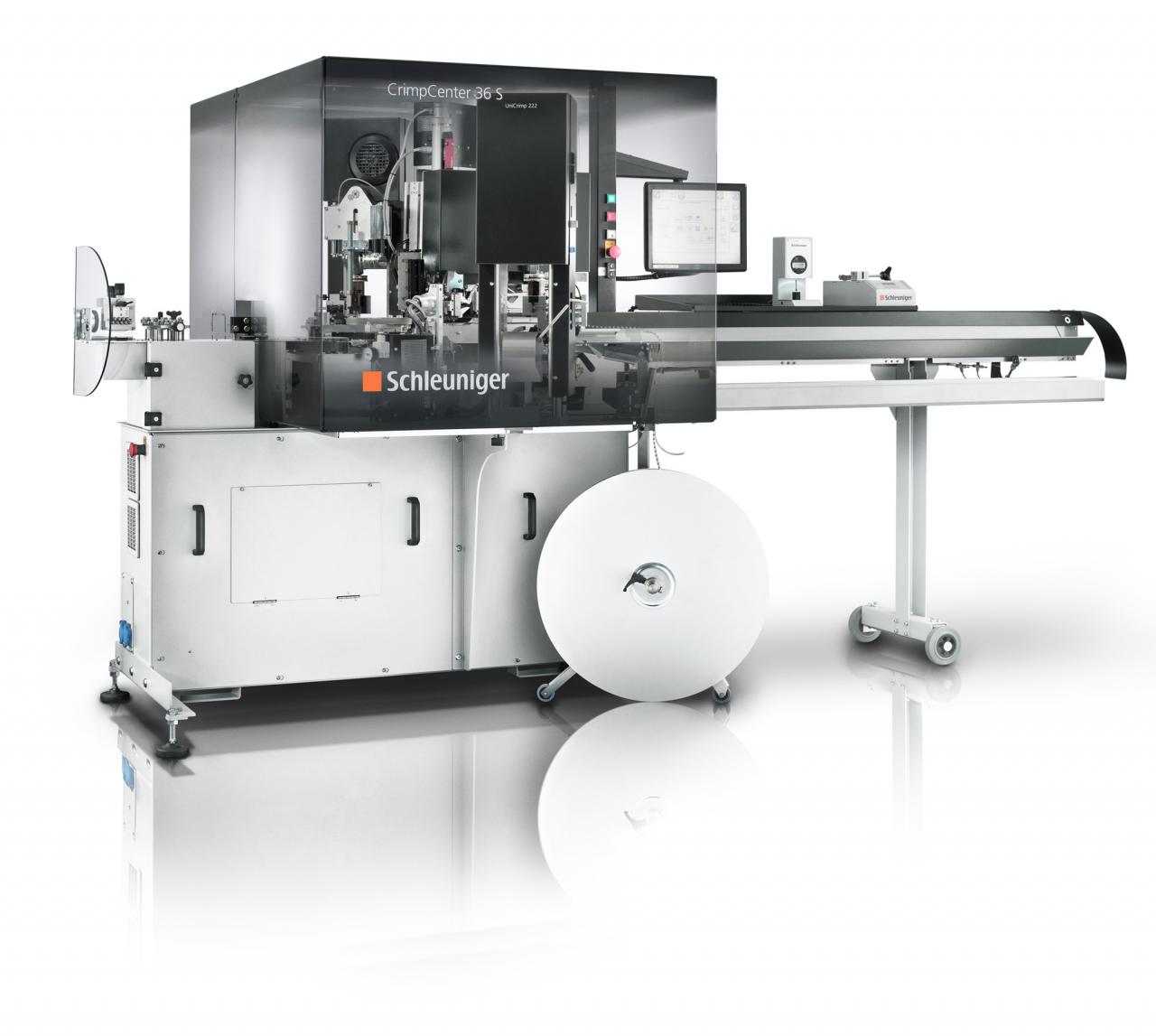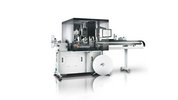 Overview
Equipped with reliable high precision technology, the CrimpCenter 36 S features a compact modular design offering space for up to 6 processing stations without compromising the high Schleuniger quality standards of the 6-Series. Various configuration possibilities allow for a variety of applications to be processed with cross sections from 0.13 to 6 mm² (26 - 10 AWG). An optimal combination of proven state-of-the-art components results in outstanding production rates.
Compact modular design
Great flexibility with up to 6 processing stations
High end components for highest precision
Easy operations with touchscreen and icon-based EASY software
Simple network integration in existing infrastructure with standard TCP/IP
Application Range
The new CrimpCenter 36 S is a fully automatic crimping machine with up to six processing stations. The successor to the CrimpCenter 36 utilizes new design concepts to even further increase precision, durability and overalluser friendliness while further reducing set-up time. Various configuration possibilities allow for a variety of applications to be processed. Dynamic, powerful servo drives combined with an intelligent control system provide high production rates to meet the most demanding production schedules. Production parameters are entered with the touch screen monitor via the intuitive, menu-guided graphical user interface to reduce training time and minimize entry errors. All parameters such as wire data, crimp data or seal data can be saved and retrieved for future use. Machine documentation including operating instructions, spare parts identification drawings and schematics are all stored electronically in the machine software for immediate access when needed.
Processing Capabilities

Crimp / Seal (different terminals)

Crimp / crimp (different terminals)

Crimp / crimp (same terminals)

Crimp to crimp

Crimp to crimp (closed barrel)

Crimp to twist / tin

Hard shell / mini seals

Printing and marking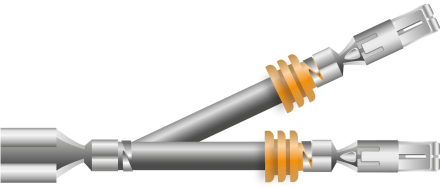 Seal / seal (same terminals and seals)

Seal to crimp

Seal to seal

Seal to twist / tin

Twist / tin both ends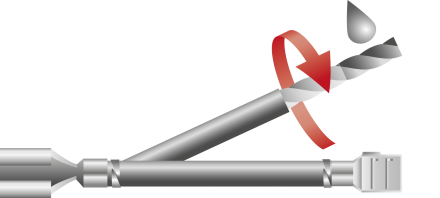 Twist and tin / crimp

Two-layer strip
Technical Data
Processing Stations

6 (maximum 3 crimping stations)

Workpiece Length

55 mm - 65 m (2.17" - 213 ft)
Optional from 35 mm (1.38")

Strip Length

Side 1: 0.1 - 18 mm (0.004 - 0.71")
Side 2: 0.1 - 18 mm (0.004 - 0.71")

Raw Material Diameter

Max. 4.7 mm (0.18'')

Conductor Cross-Section

0.13 - 6 mm² (26 - 10 AWG)*

Feed Rate

Maximum 8 m/s (26.3 ft/s)

Dimensions (L x W x H)

3,175 x 1,428 x 2,125 mm (125 x 56 x 84")
2 m base

Height (Safety Cover Opened)

2.75 m (108")

Weight

Approx. 440 kg (970 lbs.) Incl. base machine and safety cover
Approx. 750 kg (1,654 lbs.) Max. incl. processing stations and options

CE-Conformity

The CrimpCenter 36 S fully complies with all CE and EMC equipment guidelines relative to mechanical and electrical safety and electromagnetic compatibility.

Important Note

Schleuniger recommends that wire samples be submitted in cases where there is doubt as to the processing capabilities of a particular machine. *Wires with hard insulations or those that are tightly bonded might not be able to be processed even if they are within the application range stated above. For cross sections smaller than 0.22 mm² (24 AWG) and larger than 4 mm² (12 AWG), sample processing is required.
More Info
Processing Stations
Processing stations communicate via TCP/IP for fast internal communication and high production rates.
UniCrimp 221 Crimping station with integrated crimp force monitoring (CFM 20)
UniCrimp 222 Crimping station with integrated crimp force monitoring (CFM 20) and electronic crimp height control
SL 3100 and SLU 3000 Seal loading stations with various seal monitoring options
SLD 4100 Double gripper module
STW 1100 Twisting station
STS 1100 Tinning station
CoaxStrip 5400 Coaxial stripping station
UniCrimp LPC loose piece crimping station
Increase Productivity
With feeding speeds of up to 8 m/s (26.3 ft/s), fine-tuned swivel arm movement, optimized internal communication, and fully integrated processing stations, CrimpCenter machines offer unparalleled levels of performance for today's most demanding applications. To minimize machine downtime, the CrimpCenter 36 S utilizes new quick-change mechanisms, wire feed assist and integrated lighting. It is compatible with Schleuniger's innovative ToolingShuttle System (TSS). The ToolingShuttle 30 combines crimp applicator, terminal reel and paper winder in one mobile unit to minimize applicator and terminal changes. To further optimize production, the CrimpCenter 36 S can be easily integrated in any network with standard TCP/IP. The optional EASY ProductionServer software can be used to network all of your CrimpCenter machines and allows central management of production orders and distribution of the orders to individual CrimpCenter machines.