Cut Costs and Increase Efficiency with Innovation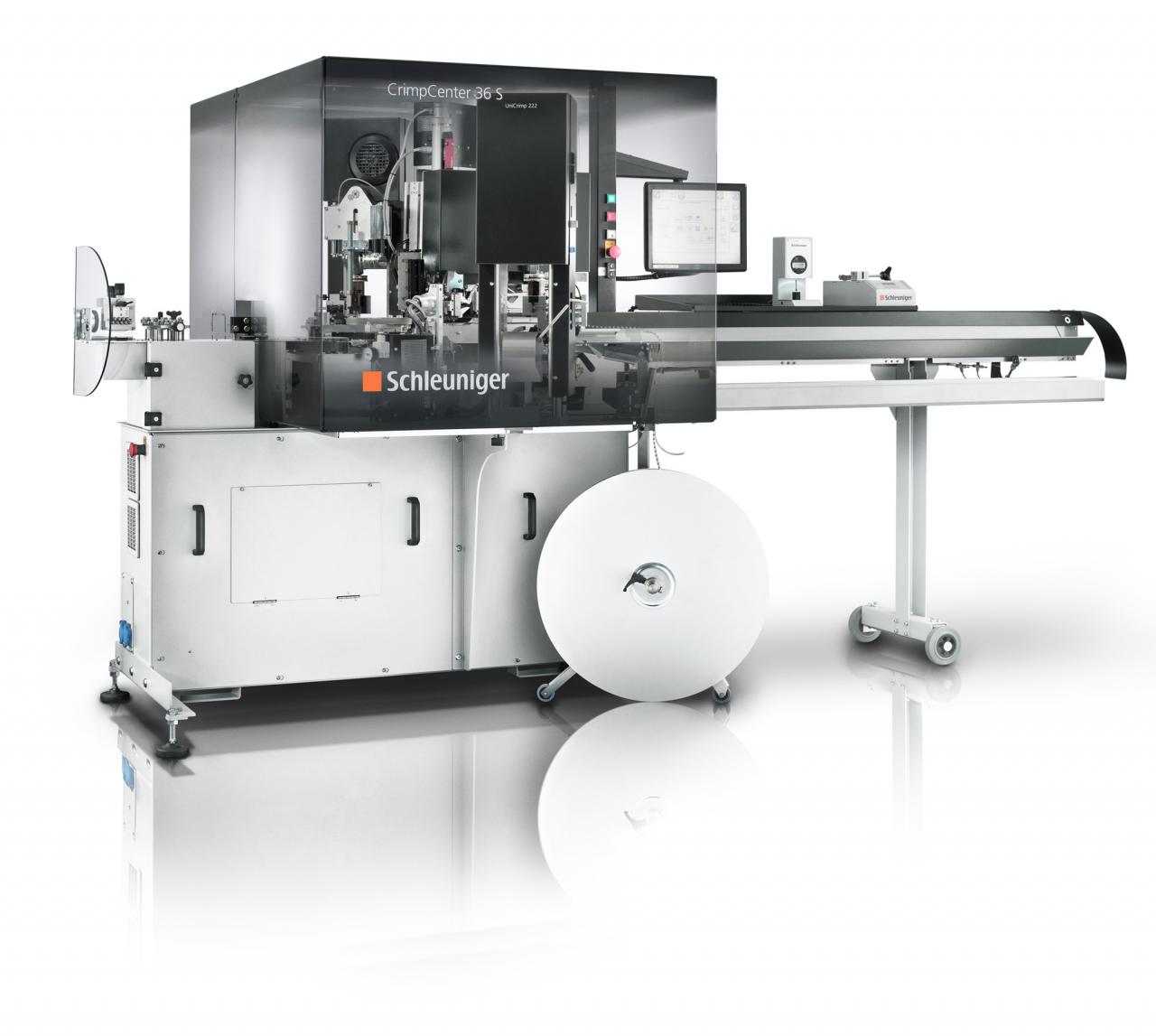 04/01/2012
By Pete Doyon, VP Product Management, Schleuniger, Inc. Featured in various publications in 2012.
No one can deny that organizations across the country have been greatly affected by the decline in the economy. The manufacturing industry is no different. Even now as things seem to be looking up, companies are continually looking to cut costs and increase efficiencies. In addition, these companies must remain compliant with the strict quality and safety standards of the industry, adding even more pressure. Because of this, innovative, automated and easy to use products are needed more than ever before to help companies achieve their goals. With unique service and a wide range of equipment to fit a variety of wire processing needs, Schleuniger strives to bring this innovation to customers with products and solutions that solve some of the most common challenges in the wire processing industry today.
One of the biggest challenges manufacturers face is ease of use with machines. Companies expect one user to be able to operate multiple machines simultaneously and to understand the ins and outs of each of these machines. Automated machinery is a great way to begin solving this issue. The RotaryStrip 2400, the next generation single conductor bench top wire stripping machine, was specifically designed to cater to the need for automation and most importantly keeps the process as simple as possible for the user. The machine begins the stripping process when the wire end touches the trigger sensor. The wire is automatically clamped and the stripping process is performed according to the programmed values. If desired, the program can be saved to internal memory for future use. There are different password levels for operator, programmer and maintenance personnel. The "operator" level limits the user to selecting existing programs only, while the "programmer" and "maintenance" levels permit editing and saving programs. This saves time and allows for consistency, cutting down on costly mistakes, such as bad strips, caused by improper programming that lead to reject wires. Continuing its aptitude for ease of use, the RotaryStrip 2400 easily strips Teflon, Kapton and Fiberglass insulated wires with optional twisting of the inner strands. Best of all, it provides the highest precision and quality available on the market today, ensuring manufacturers can be confident in their products.
Another common challenge across the industry is the need for one machine to be able to tackle multiple projects. The UniStrip 2550 is uniquely designed to process an expanded range of applications. The machine comes standard with V-blades, which are the optimum solution for stripping most wires without having to change blades. Yet, V-blades are not always the best tool for the job. Because of this, the UniStrip 2550 allows users the flexibility to also use radius blades, die blades or flat blades, which are the better solution for more difficult to strip insulations such as Teflon, Kapton and Kynar. Companies are able to save costs by processing several applications with one flexible machine.
There are other advantages that go along with one machine being able to perform several different functions in addition to flexibility. One of these is an increase in available space on the manufacturing floor. For example, the CrimpCenter 36 S, a fully automatic machine that quickly and efficiently cuts, strips and terminates a wide range of wire types and sizes, features a compact modular design offering space for up to six processing stations, such as seal loaders, twisting and tinning stations. This provides a smaller footprint because the advanced technology and productivity make it possible to replace multiple legacy machines with one CrimpCenter 36 S thereby reducing floor space and labor requirements while still expanding flexibility and capability. On a cramped manufacturing floor, the ability to reduce the number of machines and workers on the floor can have a huge impact.
In addition, the CrimpCenter 36 S is available at a very economical price, making the positive financial benefits another added bonus. Running less machinery leads to lower power consumption. In return companies are able to lower utility costs. Of course, this also adds to the overall "green factor" of the company which though right now is only considered a benefit that is nice to have, it may soon be a requirement as government energy regulations continue to evolve around the world.
Despite economic challenges, it is certain the wire processing industry will only continue to grow and mature. And as it continues to mature, so will the challenges manufacturers face. Expect to see more products looking to set new technical standards by bringing precision, flexibility and user-friendliness to wire processing, because with these qualities, the future applications of this technology are limitless.