Schleuniger Group Partners with TechSpeed on Taping and Bundling Machines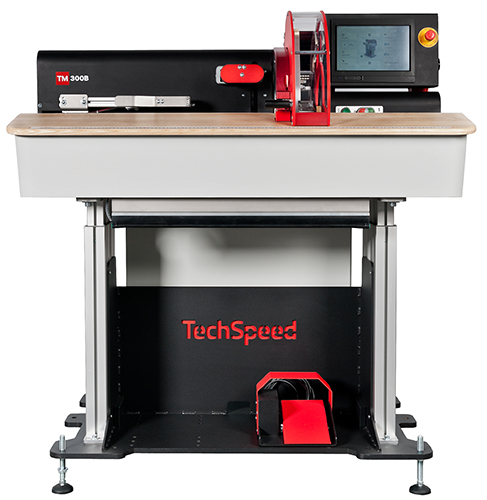 Schleuniger Global
05/27/2020
The Schleuniger Group has signed a strategic cooperation agreement with TechSpeed sp.j. (Katowice, Poland) to distribute TechSpeed's line of taping and bundling machines for wires and wire harnesses in all markets that are covered by Schleuniger sales and service organizations, beginning later this year. TechSpeed also plans to cooperate with longtime Schleuniger distribution partners worldwide. The highly productive TechSpeed taping and bundling machines have been designed using state-of-the-art technology with a human-centered design philosophy, which places a strong focus on modularity, ease of use, operator safety and efficiency of setup and configuration.
Schleuniger CEO Christoph Schüpbach commented: "We are very pleased to soon offer our customers even more complete solutions to their wire processing needs with these exceptionally well-designed machines from TechSpeed. Their automated solutions help Tier 1 automotive suppliers as well as manufacturers from a variety of other industries to reduce cost and complexity in one of the most labor-intensive areas of lead preparation, namely in gathering, bundling and safeguarding partial wire harnesses with protective tapes prior to final assembly."
TechSpeed's product line currently includes the basic TM 100 taping machine with digital control, the semiautomatic TM 200 with its linear feeding system and the automatic and fully programmable TM 300, as well as the highly versatile BM 19 and BM 50 machines for bundling, insulating and marking of cables.
For more on these products, visit the TechSpeed website at www.techspeed.eu. Your local Schleuniger sales representative will keep you updated.