Schleuniger Introduces the SealLoader 4000 with Groundbreaking Application Capability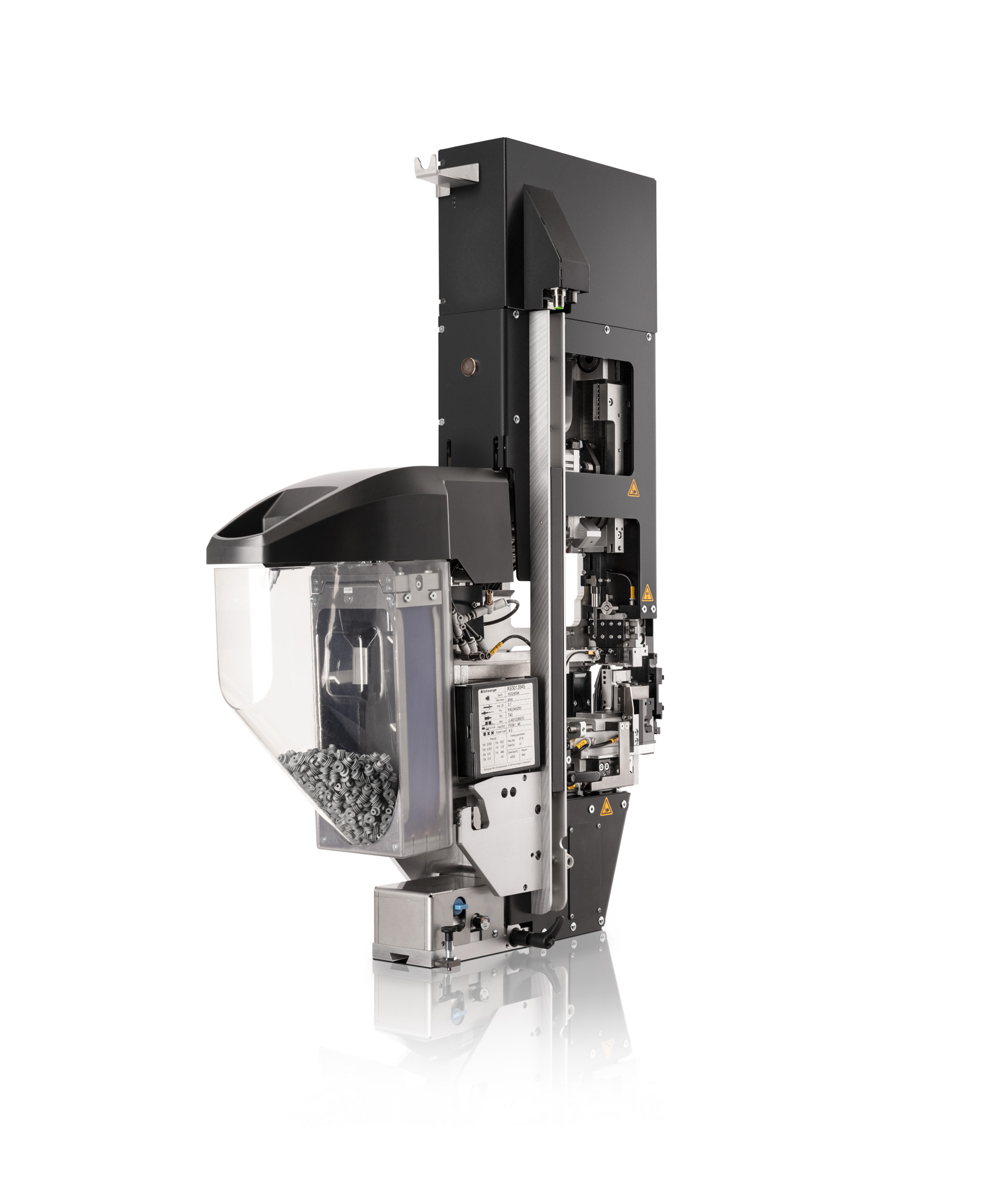 Schleuniger Global
05/21/2021
As a specialist in seal applications from the very beginning, the Schleuniger Group has made a name for itself throughout the industry. Especially in the field of extreme seals and mini-seals, Schleuniger is a leader. Based on this extensive knowledge, a groundbreaking innovation has now been launched: The SealLoader 4000 can be used on all fully automatic wire processing machines from Schleuniger and third-party suppliers. It is also able to accommodate third-party seal kits through the newly developed SealKit Carrier option. This increases flexibility in seal processing and facilitates production planning. Existing CrimpCenters and seal kits can thus continue to be used. Due to this portfolio breadth, the SealLoader 4000 is characterized by a high level of investment security.
With new features and equipment, the SealLoader 4000 offers higher performance, easier handling and shorter changeover times than previous Schleuniger sealing stations.
Convincing performance
The new sealing station was developed with a focus on significantly increased performance. Compared to previous Schleuniger sealing stations, the SealLoader 4000 achieves a 15% higher production rate per hour, e.g. for mini-seals. Recent performance measurements on Schleuniger's CrimpCenter 64 SP for a "seal-to-seal" application showed an average of about 6% higher production volume per hour compared to the SealLoad 3100 and even up to 20% higher than with a third-party machine configuration.
Motorized instead of pneumatic
The new motorized Z axis is controlled via software. It allows finely adjustable control of the pin while maintaining higher processing speeds. This maximizes production output and the quality of the seal insertion process.
Deep software integration
The SealLoader 4000 is equipped with its own software and is also more deeply integrated into the software of Schleuniger's wire processing machines. Application-specific parameters are preset via the software. This speeds up the entire process, prevents incorrect settings, and ensures fewer rejects.
Patented functions for higher speed
A revised design makes the SealLoader 4000 easy to operate without tools. Patented quick-clamping solutions can be operated with one hand and simplify the seal kit setup process. The intuitive design minimizes training requirements. Seal kit changes are significantly faster, saving up to 20 seconds or more during a seal kit change.
The SealLoader 4000 is available in various basic configurations and can be equipped with additional options, e.g. for quality monitoring. This offers excellent options for integration in your production processes and can be easily adapted to your individual production requirements.
For more information about the SealLoader 4000, please visit the product page or contact your local distributor.