TransferLine
Accurate and Flexible Linear System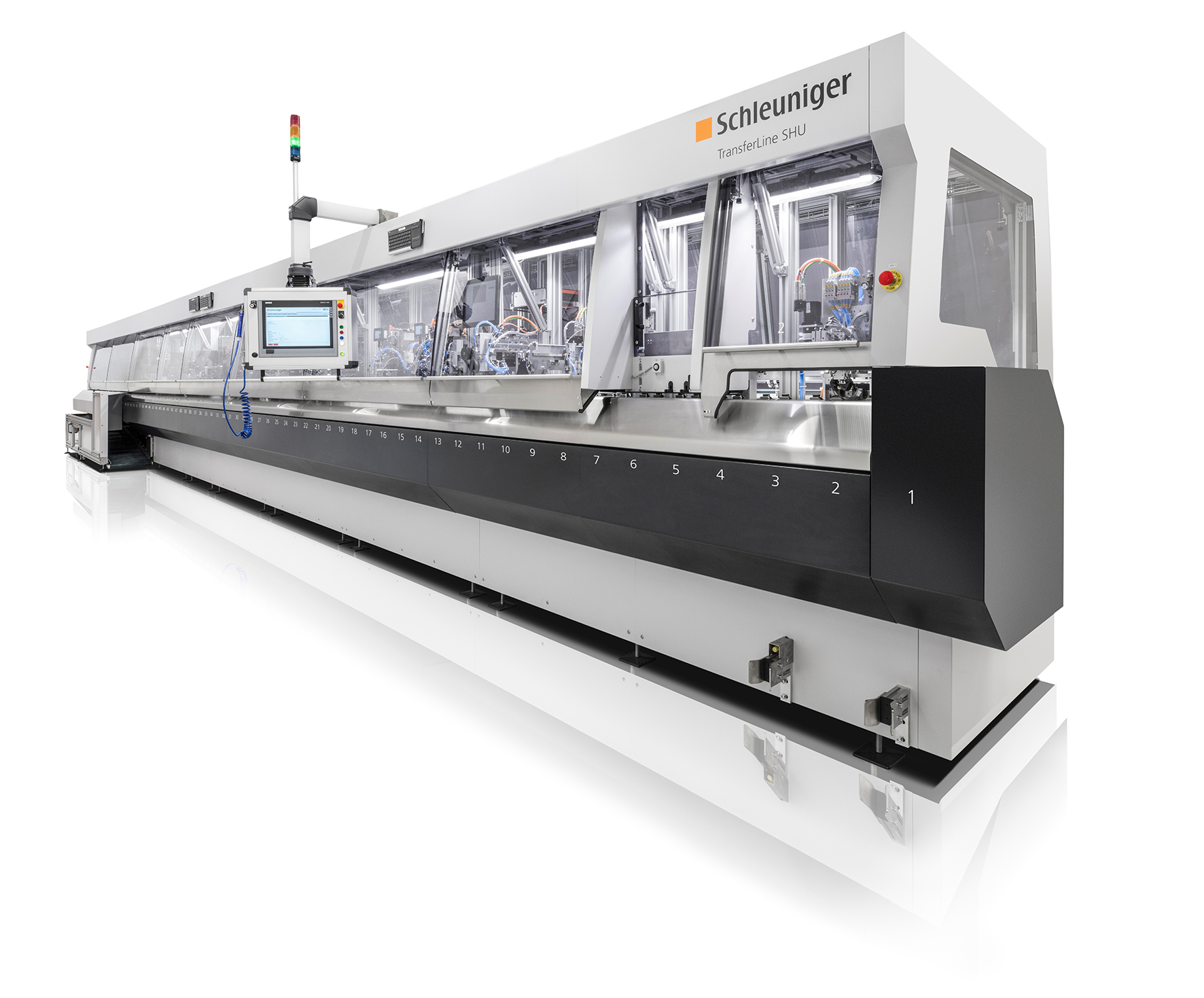 Overview
The TransferLine is Schleuniger's accurate and flexible linear transfer system for automatically processing 2- to 4-conductor cables, single wires and coaxial cables.
The modular and standardized design of the basic system ensures cost-effective solutions and enables precise tailoring to the application. The tool carrier concept is designed specifically for axial processing of individual cores and multiple-conductor lines. The tool carrier (shuttle) can be indexed laterally, vertically and axially. Part feeding, assembly stations, coiling systems, as well as test stations, can be integrated according to individual requirements. In addition, the system can be extended with peripheral devices.
The TransferLine is the most accurate and robust system for automated applications in the cable processing industry. Over two hundred of these systems are successfully in operation with customers worldwide.
Applications
Ethernet, high-speed data cables 15 GHz or 20 Gbps, 2-way UTP and STP
HSD, high-speed data cables 2 GHz, Shielded Star Quad (SSQ)
FAKRA standard, 6 GHz
FAKRA high-speed, 15 GHz
Airbag Squib cable assemblies
ABS, exhaust management, high-temperature sensor and other sensor applications
Safety switch harnesses