CrimpCenter 64 SP
Fully Automatic Crimping Machine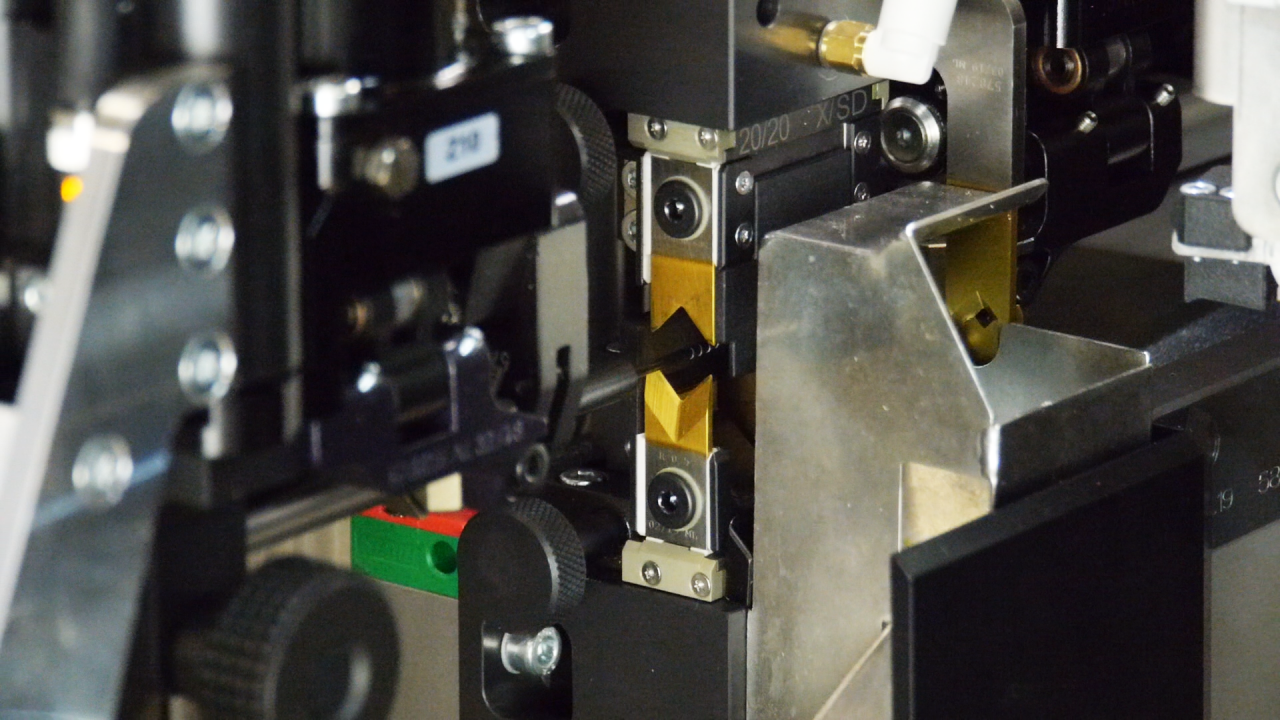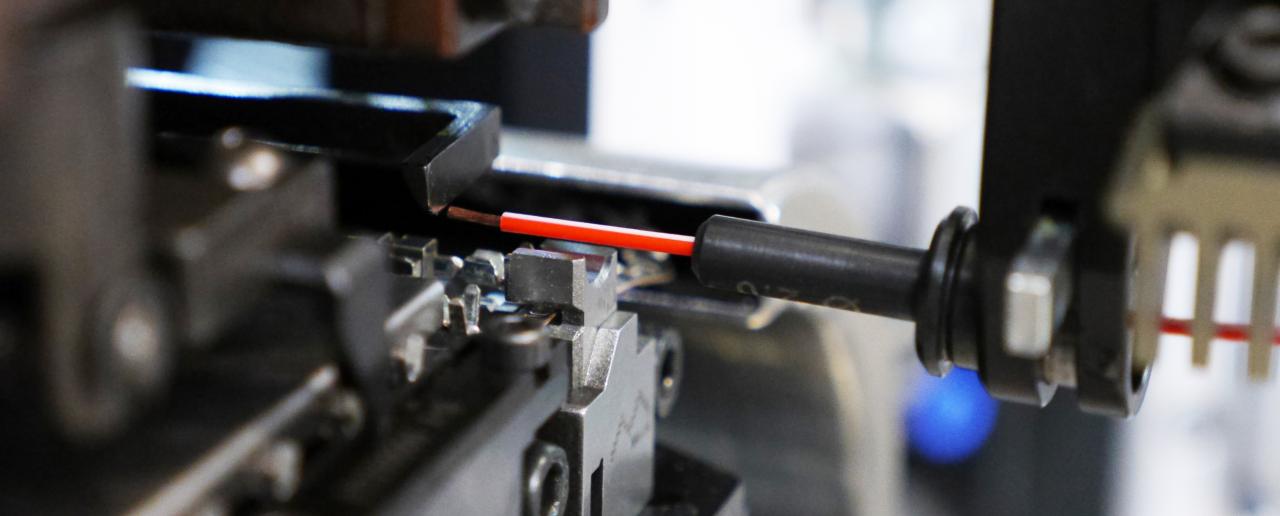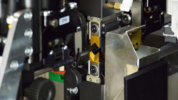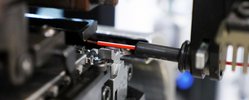 Overview
The CrimpCenter 64 SP ensures highly efficient machine setup processes and provides you with a significant cost-per-lead advantage of 5 percent as well as 8 to 14 percent faster production compared to its predecessor. With the Dual ToolingShuttle quick-change system for example, you can prepare a new job while production is still running, change applicators and terminals in only 30 seconds and save more than one minute per operation compared to conventional changeover methods. And the CommandPod control device helps you to achieve fast and uncomplicated setup processes.

Furthermore, the CrimpCenter 64 Performance Package offers an extensive list of innovations: Application-specific default values for process parameters, automatic control of the pneumatic pressure of conveyor belts and gripper systems, a sophisticated straightening unit and a newly developed roller design for very thin, demanding cables. Add to this a deposit gripper system that ensures perfectly aligned production batches for easy removal. And with integrated crimp force monitoring for multiple stamped terminals as well as a split-cycle function, it is possible to process belted, preinsulated and even closed-barrel type terminals as standard.
Dual ToolingShuttle terminal-feeding system
Optimized default parameter settings
Newly developed deposit gripper system
Improved synchronization of the feeding unit and conveyor
Optimized wire collection
Improved straightening units
Automatic pressure adjustment
Application Range
The CrimpCenter 64 SP processes wires with conductor cross sections from 0.13 to 6 mm² and features the latest quality assurance options such as SmartDetect, WireCam 2.0 and the Guided Feasibility Study. These features qualify the CrimpCenter 64 SP as a first-class machine for complex and high-precision production with high quality requirements. In addition, the sophisticated network technology allows the integration of numerous quality assurance options, ensuring transparency and traceability of important production data and relevant information.
Processing Capabilities

Crimp / crimp (same terminals)

Crimp to crimp

Crimp to crimp (closed barrel)

Crimp to twist / tin

Printing and marking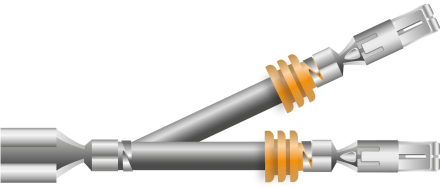 Seal / seal (same terminals and seals)

Seal to crimp

Seal to seal

Seal to twist / tin
Technical Data
Processing Stations

Maximum 4 (maximum 2 crimping stations)

Workpiece Length

60 mm – 65 m (2.36" – 213´) [optional from 35 mm (1.38")]

Strip Length
Side 1: 0.1 – 18 mm (0.004 – 0.71")
Side 2: 0.1 – 18 mm (0.004 – 0.71")
Optional cutter blocks for applications up to:
Side 1: 26 mm (1.02") and
Side 2: 10 mm (0.39") are available
Conductor Cross Section

0.13 – 6 mm² * (26 – 10 AWG)
Optional from 0.05 mm² (30 AWG)

Raw Material Diameter

Maximum 6.3 mm (0.25")

Feed Rate

Maximum 12 m/s (39.37 ft/s)

Power Supply

3 / N / PE AC 210 500 V; 50 / 60 Hz; 16 A

Compressed Air Connection

6 bar (90psi), non-oiled, dried and filtered compressed air

Dimensions (L x W x H)

3,800 x 1,450 x approx. 1,860 mm (149" x 57" x 73") / 2 m (6.5') base machine

Height (Safety Cover Opened)

Approx. 2,900 mm (114")

Weight

Approx. 590 kg (1,300 lbs.) incl. base machine and safety cover
Approx. 980 kg (2,160 lbs.) max. incl. 4 prosessing stations and options
Approx. 150 kg ( 330 lbs.) Dual ToolingShuttle

CE Conformity

The CrimpCenter 64 SP complies with the CE and EMC equipment guidelines relative to mechanical and electrical safety as well as electromagnetic compatibility.

Important Note

Schleuniger recommends that wire samples be submitted in cases where there is doubt as to the processing capabilities of a particular machine.
* Wires with hard insulations or those that are tightly bonded might not be possible to process even if they are within the application range stated above. For cross sections smaller than 0.22 mm² (24 AWG), sample processing is required.
More Info
Processing stations
UniCrimp 221 crimping station with integrated crimp force monitoring (CFM 20)
UniCrimp 222 crimping station with integrated crimp force monitoring (CFM 20) and electronic crimp height control
SealLoad 3100 and SLU 3000 sealing stations
SLD 4100 double gripper module
STW 1100 twisting station
STS 1100 tinning station
Options
SmartDetect (including enhanced functionality)
WireCam 2.0
Material Change Detection (MCD)
Guided Feasibility Study
Two-wire straightener unit
CAO / 4Wire Solutions
Extension conveyors
Integrated quality monitoring devices
Prefeeding systems
Barcode scanner
Inkjet printer