UniStrip 2300 Now with SmartDetect – Quality Monitoring par Excellence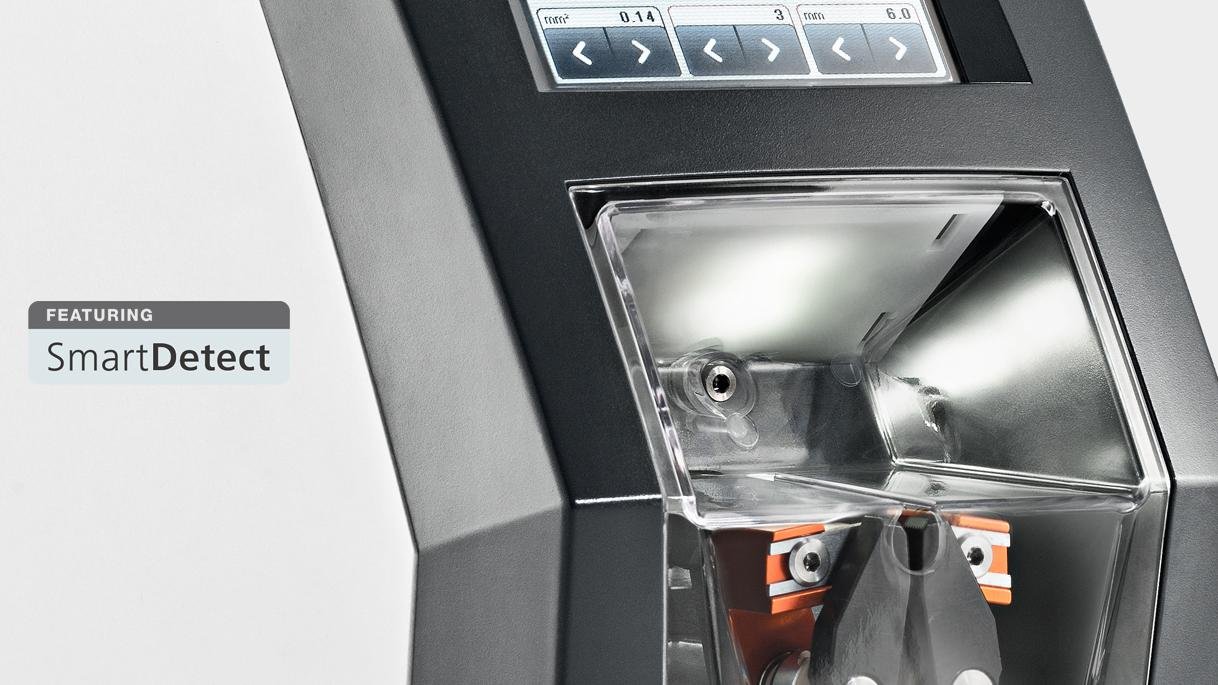 Schleuniger Global
10/19/2018
The high precision of the UniStrip 2300 from Schleuniger shines even more: The worldwide number one, programmable stripping machine can now be equipped with the stripping monitoring system SmartDetect. This not only ensures one hundred percent product quality, but also prevents poorly processed cables from being incorporated into an end product.
The sensor-controlled quality monitoring tool observes the entire stripping process in real time and detects unwanted contact of the knife with the conductor, so that faulty stripping can be discarded. Depending on the configuration setting, either a clear error message is displayed when the wire is touched so that the operator can decide whether the stripping quality still meets his requirements, or the wire end is automatically cut off.
Performance is maintained at a high level
To ensure absolute performance integrity, the quality monitoring tool continuously performs a self-test. A cable break, for example, can thus be detected immediately. The SmartDetect sensors are completely embedded in the system and visible from the outside only to the trained eye, maintaining the familiar operation and retooling of the machine.
The SmartDetect option can be installed in a new machine or retrofitted beginning with serial number 9800. The SmartDetect software is integrated as a standard feature from version 1.70 onwards.
Click here for the UniStrip 2300