Schleuniger Wins Design Award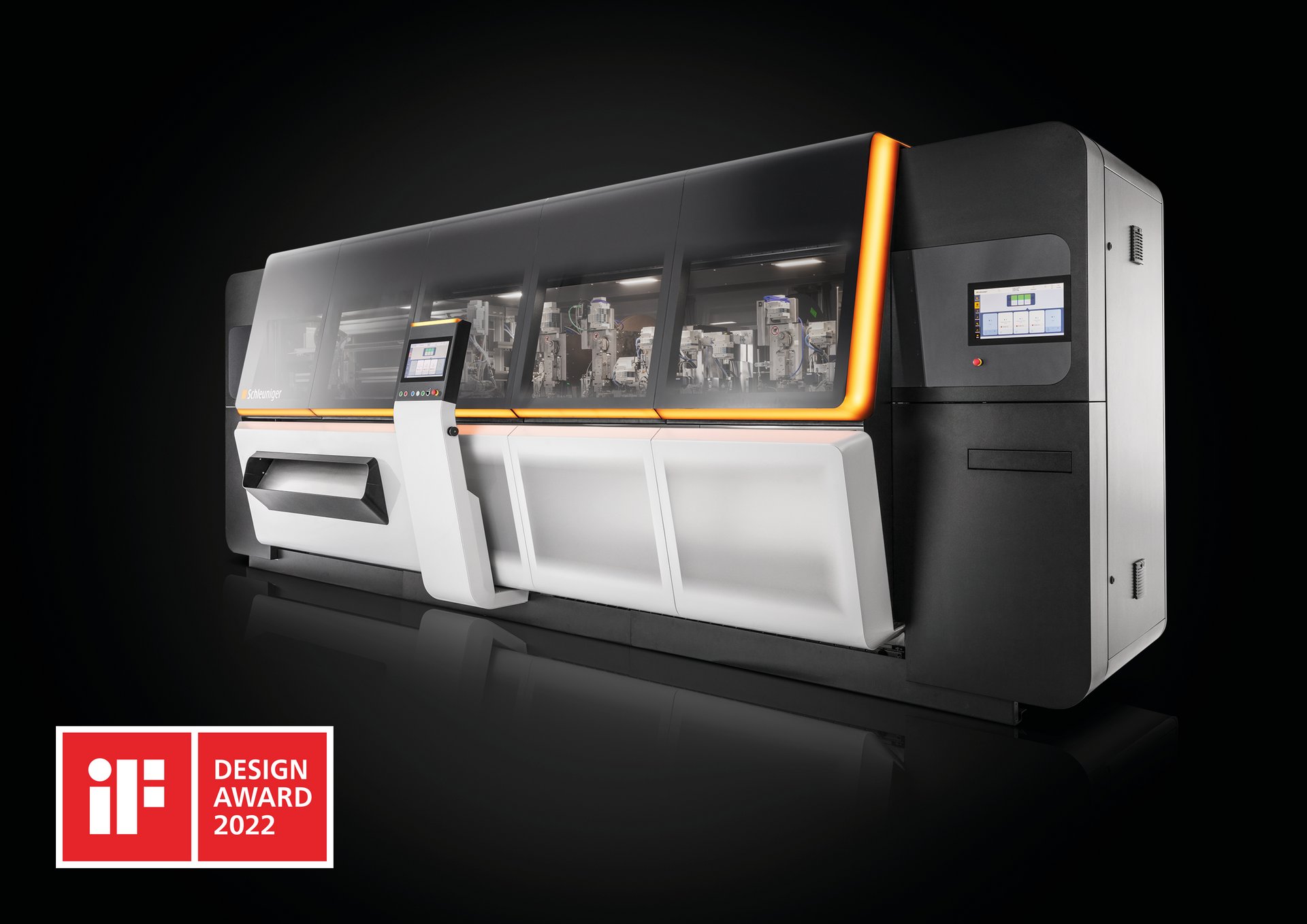 Schleuniger Global
06/08/2022
With its Transfer Line Family S50, the Schleuniger Group has won this year's iF Design Award, one of the most prestigious design awards in the world, in the category "Industry/Tools". With good reason, we reckon, because our modular and scalable S50 is bursting with innovations. The new design impresses with improvements in assembly ergonomics, accessibility to the machine and with simplified handling. For switching between various applications, the machining stations can be exchanged easily and in a flash thanks to the improved tool carrier concept with insertion and removal mechanism, and they can be fully maintained and calibrated outside the machine.
Machine operation was also taken into consideration and innovatively designed during development. The completely new user interface, designed in Schleuniger' s new design language, was developed with a strong focus on the operator's needs. For example, the screen layout and menu structure allow fast navigation without loss of orientation, and information is provided according to user-specific settings. Wizards guide the user through the more complex processes and prevent operating errors. In addition, the diagnostic and analysis functions set new standards and help to increase productivity. Plus, the new transfer design ensures higher positioning accuracy between process and product.
The innovative and practical concept of the Transfer Line Family S50 offers users maximum flexibility and freedom of action, as it can be easily adapted to customers' individual production requirements on several levels, formidably meeting the widespread demand for production and process reliability.
Design responsibility: Burim Selimi in collaboration with Design Tech