Schleuniger and DKSH Expand their Cooperation in Asia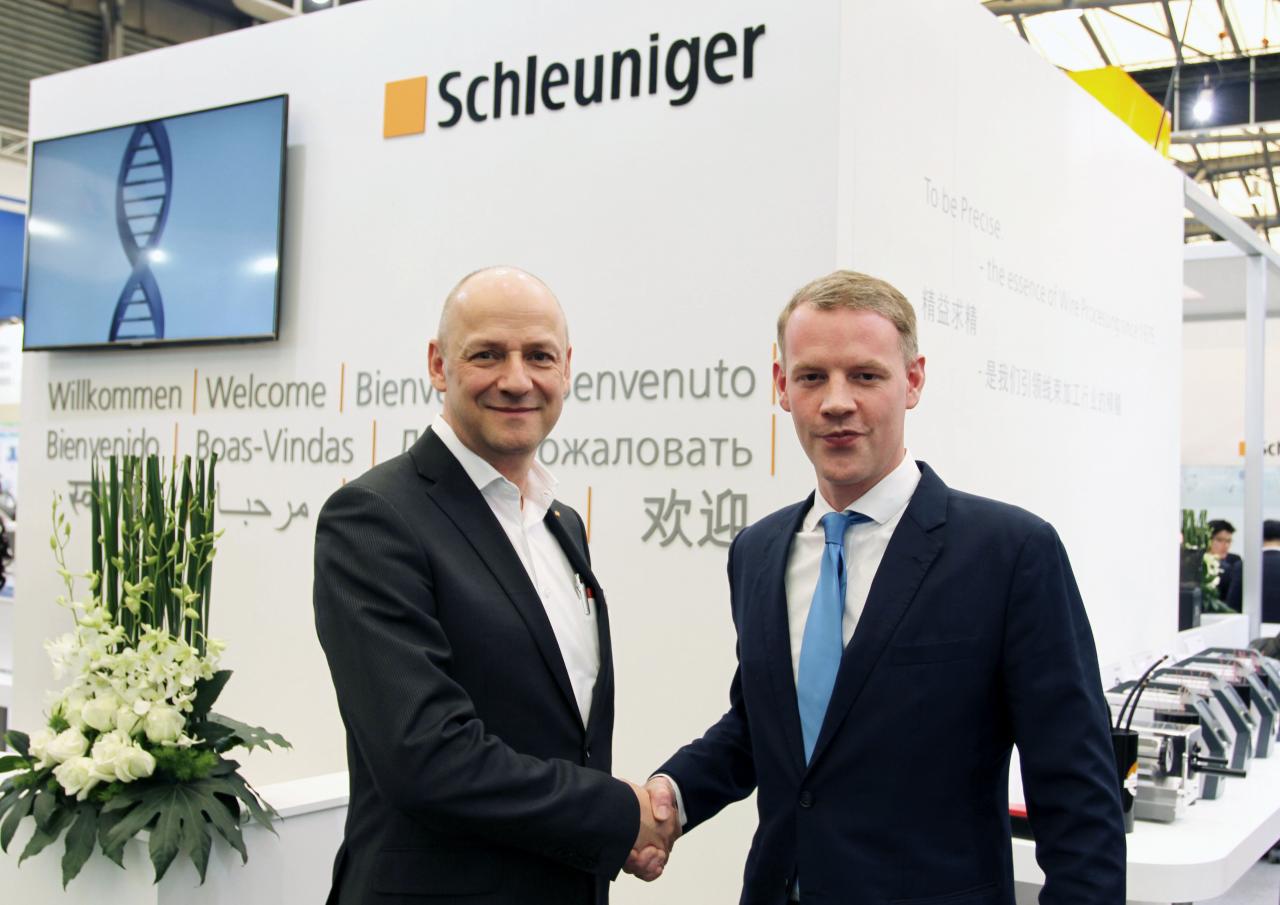 Strategic partnership in Asia: Christoph Schüpbach, CEO Schleuniger Group (left) and Hanno Elbraechter, Head Business Unit Technology, DKSH.
Schleuniger Global
07/08/2016

With immediate effect, Schleuniger and DKSH are expanding their current cooperation in Southeast Asia to include Vietnam. Since May 2016, Schleuniger has been represented by DKSH in Thailand, Malaysia and Singapore. The agreement covers marketing, sales, distribution and logistics as well as after-sales services for Schleuniger's entire portfolio of wire processing and wire harness production equipment. These activities will now also be taken over by DKSH in Vietnam.
Thanks to a very strong regional footprint, DKSH is the perfect strategic partner for Schleuniger to further strengthen its market presence in Southeast Asia. While Schleuniger has been present in Southeast Asia for a long time, the company has decided to push its presence to the next level. For this reason, both companies have mutually agreed to work together to extend their cooperation in Thailand, Malaysia, Singapore and now Vietnam to possibly include more countries in that region in the future.
DKSH is the leading market expansion services provider with a focus on Asia. DKSH helps other companies and brands to grow their business in new or existing markets. Publicly listed on the SIX Swiss Exchange since 2012, DKSH is a global company headquartered in Zurich. With 770 business locations in 36 countries – 740 of them in Asia – and 28,300 specialized staff, DKSH generated net sales of CHF 10.1 billion in 2015. DKSH was founded in 1865. With a strong Swiss heritage, the company has a long tradition of doing business in and with Asia and is deeply rooted in communities and businesses across Asia Pacific.