Schleuniger and Cirris Systems Corp. Reach a Worldwide Cooperation Agreement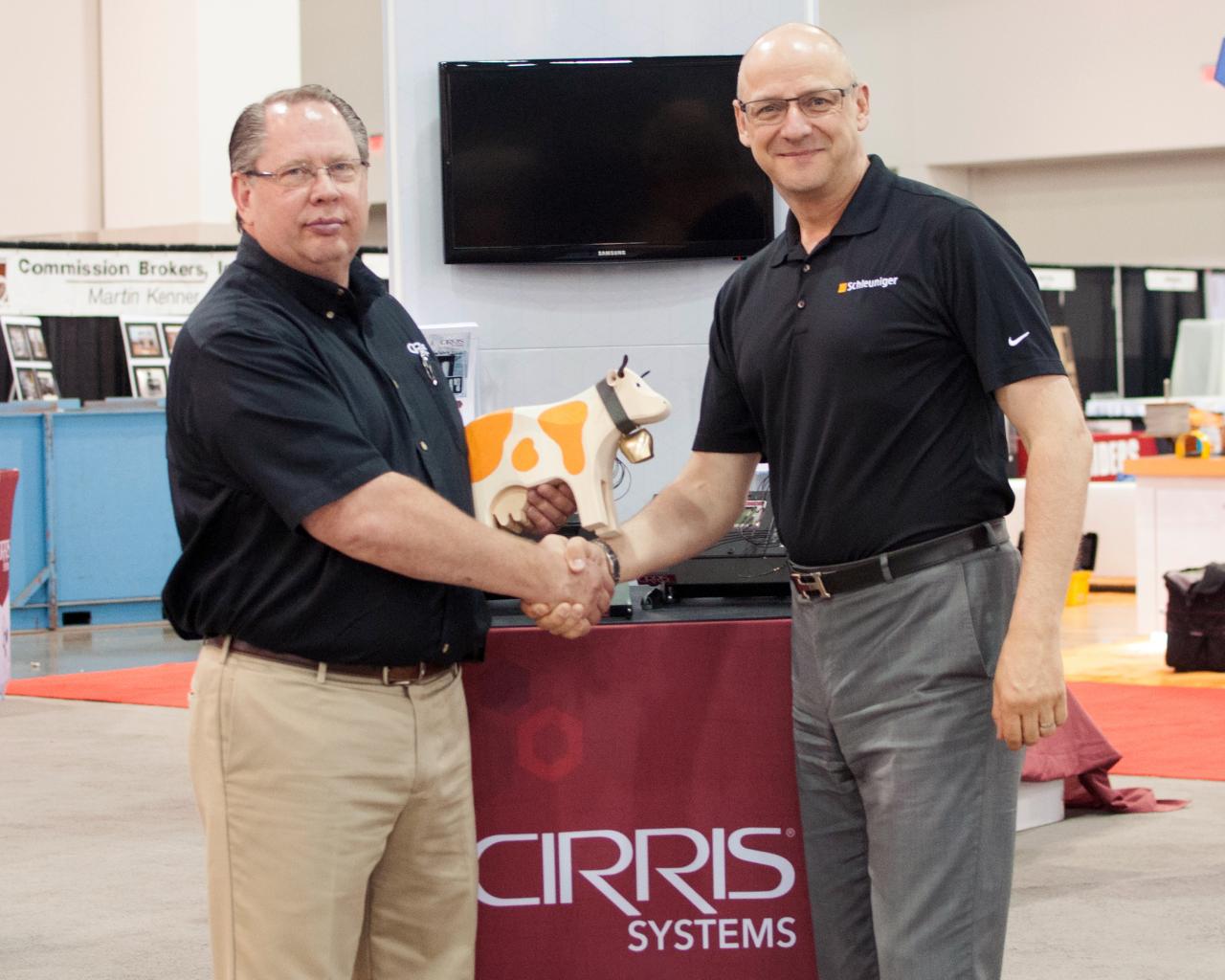 Kevin Denning, CEO of Cirris Systems Corp., and Christoph Schüpbach (right), CEO of the Schleuniger Group
Schleuniger Global
05/13/2015
Schleuniger and Cirris Systems Corp. have had partnership ties for more than a decade. Until now, however, this very successful cooperation was limited to the North American market, which the US subsidiary Schleuniger Inc. and Cirris Systems frequently developed in close collaboration. With immediate effect, this cooperation will be globalized.

"I am delighted that with Cirris Systems, we have been able to gain another first-class and ideally suited company for our global partner network," Christoph Schüpbach says. This cooperation will increase the market presence of all the companies within the partner network and further enhance the benefits we provide to customers. Kevin Denning is convinced that "The expansion of the cooperation will open up new and extensive opportunities both for Cirris Systems and Schleuniger."

Cirris Systems Corp. is a leading supplier of testing systems for cables and wire harnesses with more than thirty years of experience in this market segment. Since its founding, Cirris Systems has sold over 40,000 cable testing systems to 8,000 customers around the globe. Cirris Systems is owned by its employees, who thus bear the very highest degree of commitment to their company.