Our New Cut & Strip Machines Are Here!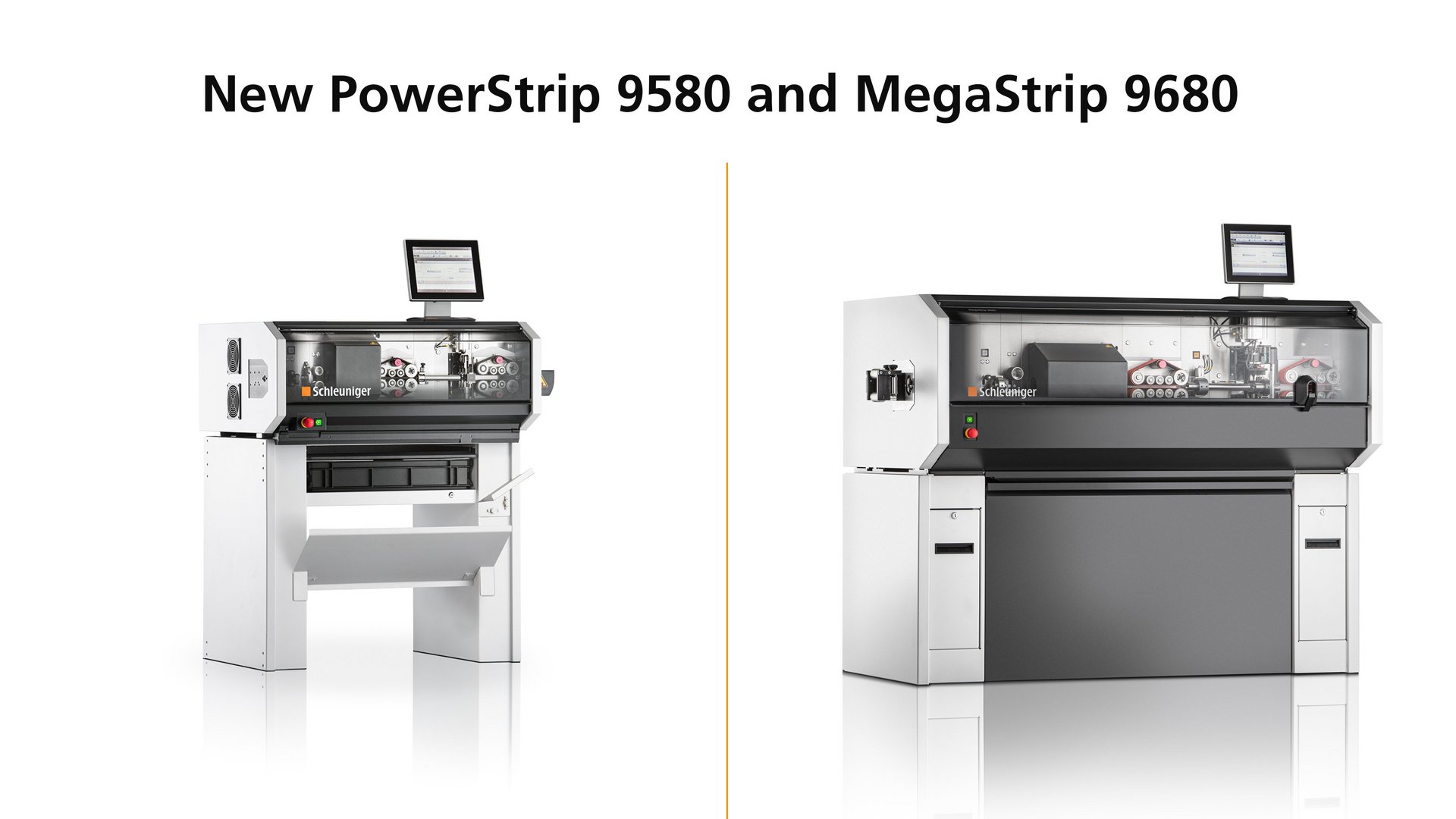 Schleuniger Global
08/13/2020
The Schleuniger Cut & Strip development teams from Switzerland have significantly enhanced two of our popular automatic cut & strip machines and managed to make them even more precise, customer-friendly, and efficient. The new PowerStrip 9580 and MegaStrip 9680 are characterized by great production flexibility: Both machines are available in various basic configurations, incorporating a retrofittable and modular machine concept, which allows them to be adapted to your production requirements and integrated into your production processes at any time.
To enable you to raise your production output to an even higher quality level, all machine versions equipped with multiblade cutting unit can be upgraded with the SmartDetect quality-monitoring system that inspects the cutting and stripping process of both cable ends in real time, detects all contact between the stripping blade and the inner conductor and allows individual tolerance adjustments for each processing layer via S.ON software. Smooth production processes, fast troubleshooting procedures and minimal material waste are guaranteed! But that's not all: To make the operation and handling of our new cut & strip machines easier and more efficient than ever, all versions are equipped with the easy-to-learn S.ON software, have a color touch screen for intuitive menu navigation and come with numerous preset standard values as well as freely programmable material and process libraries to ensure short programming times.
Finally, our two new masterpieces feature an ultra-modern safety concept that even exceeds legal requirements and thus virtually eliminates the risk of operator injuries. And they can be connected to the manufacturing execution system CAO from DiIT and thus integrated into a network.
Find out more about the advantages of our new PowerStrip 9580 and MegaStrip 9680: