Functionality Meets Design. Our All-New Strip Series B300 Stripping Machine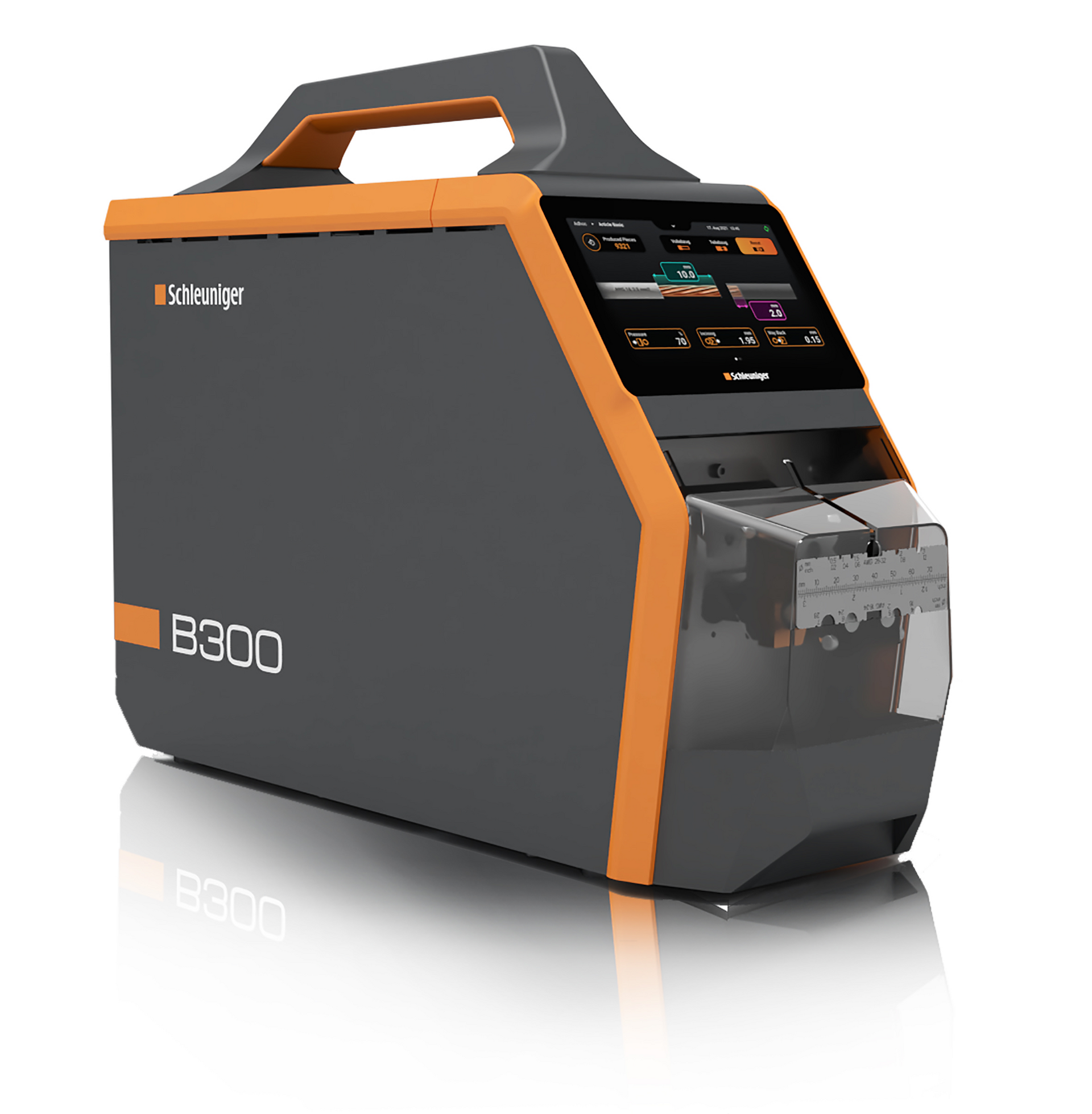 Schleuniger Global
04/20/2022
The Schleuniger Strip Series B300 stripping machine impresses with an excellent price-performance ratio and offers unparalleled new possibilities in its price class. The B300's ergonomic machine design, its completely revised user interface, and the high-resolution 5" color touchscreen provide a level of operating comfort that is second to none.
The B300 is particularly easy to operate even without programming experience. The touchscreen's simplified contents and the intuitive menu navigation ensure immediately comprehensible handling. Process parameters stored in the software allow for quick use of the standard functions "stripping with full or partial strip" and "recutting". More complex applications, article storage or customized process parameterization are available with the optional software upgrade.
Further B300 highlights are its repeatability, mechanical precision, and short operations, ensuring high productivity in standard stripping applications. Continuous control of the axes for the setpoint and actual value eliminates the need for referencing, increasing quality and saving valuable time.
To learn more about the benefits of our all-new Strip Series B300, check out: