CT 150 – Powerful, Efficient, and Precise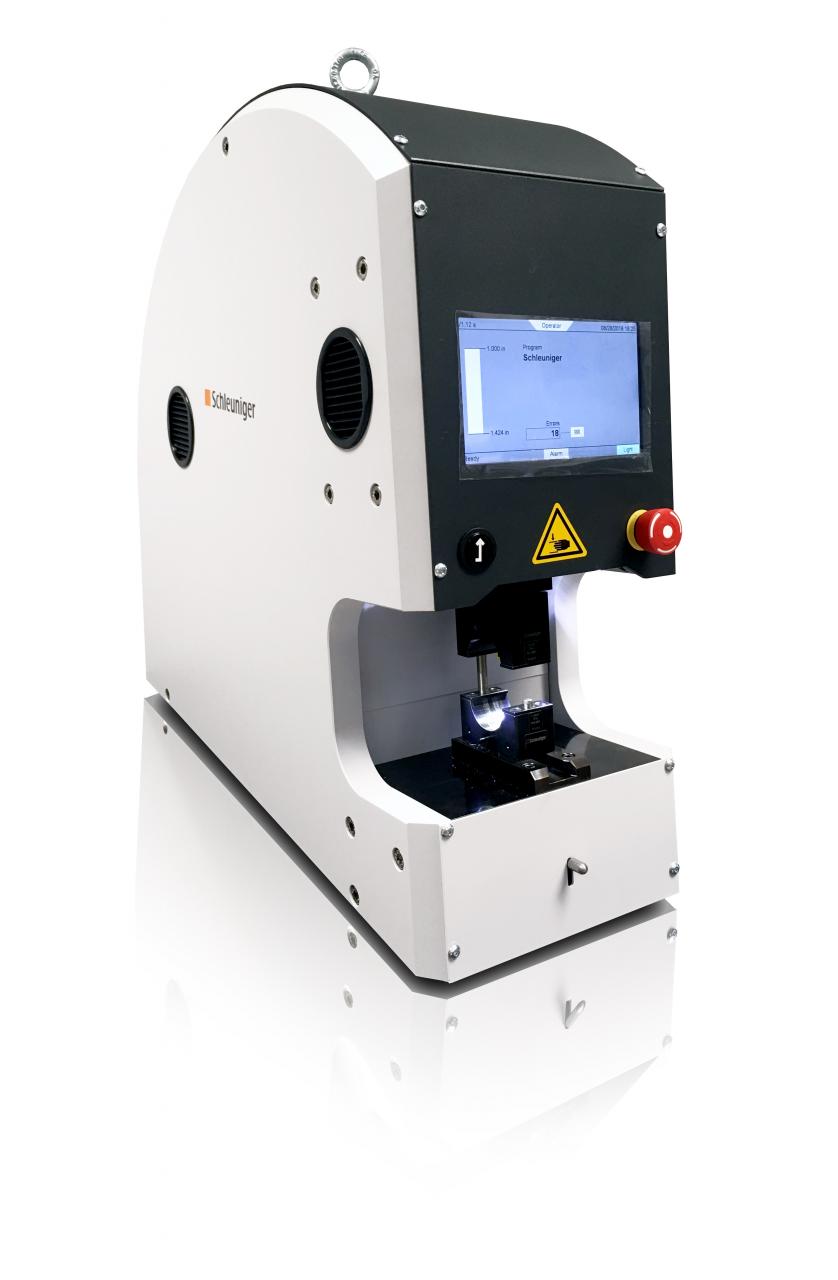 Schleuniger North America
10/04/2018
The parallel crimping action of the CT 150 delivers up to 150 kN (16.9 tons) of force. The full-cycle mechanism coupled with the integrated crimp monitor ensure high quality output to adhere to even the most demanding specifications.
The CT 150 features a touchscreen display for fast, simple programming and memory for up to 100 different jobs. Three programmable crimping profiles allow you to maximize efficiency by minimizing the travel of the crimping head thereby eliminating wasted movement. Open and close positions can be programmed to minimize processing time and maximize quality. For convenience, a middle position can be programmed to hold the terminal in place while the operator inserts the cable.
The quick-change system allows for fast changeover times between a variety of optional die adapters. An array of crimp shapes and sizes are available to meet your applications. The U-die adapters will accept industry standard OEM crimp dies. The large work surface is also conducive to custom applications and fixtures for customers who prefer to design their own tooling.
User access levels ensure that only those authorized can make changes to job or quality information. Onboard diagnostics aid in trouble shooting and resolving issues quickly. An ethernet interface make it simple to collect job data and parameters for trouble shooting or other purposes.
Due to its open construction, a variety of crimping or pressing applications can be handled on this powerful, yet relatively compact press. The versatility and power of the CT 150 make it a valuable addition to any production facility with heavy duty crimping needs.
Learn more about the CT 150