EPTECH ON DEMAND
09/15/2021 - 09/15/2021
Organizer
Schleuniger, Inc.
Website
https://www.eptech.ca
Location
Attend from the office, your home, or on the road, wherever you're able!
09/15/2021 - 09/15/2021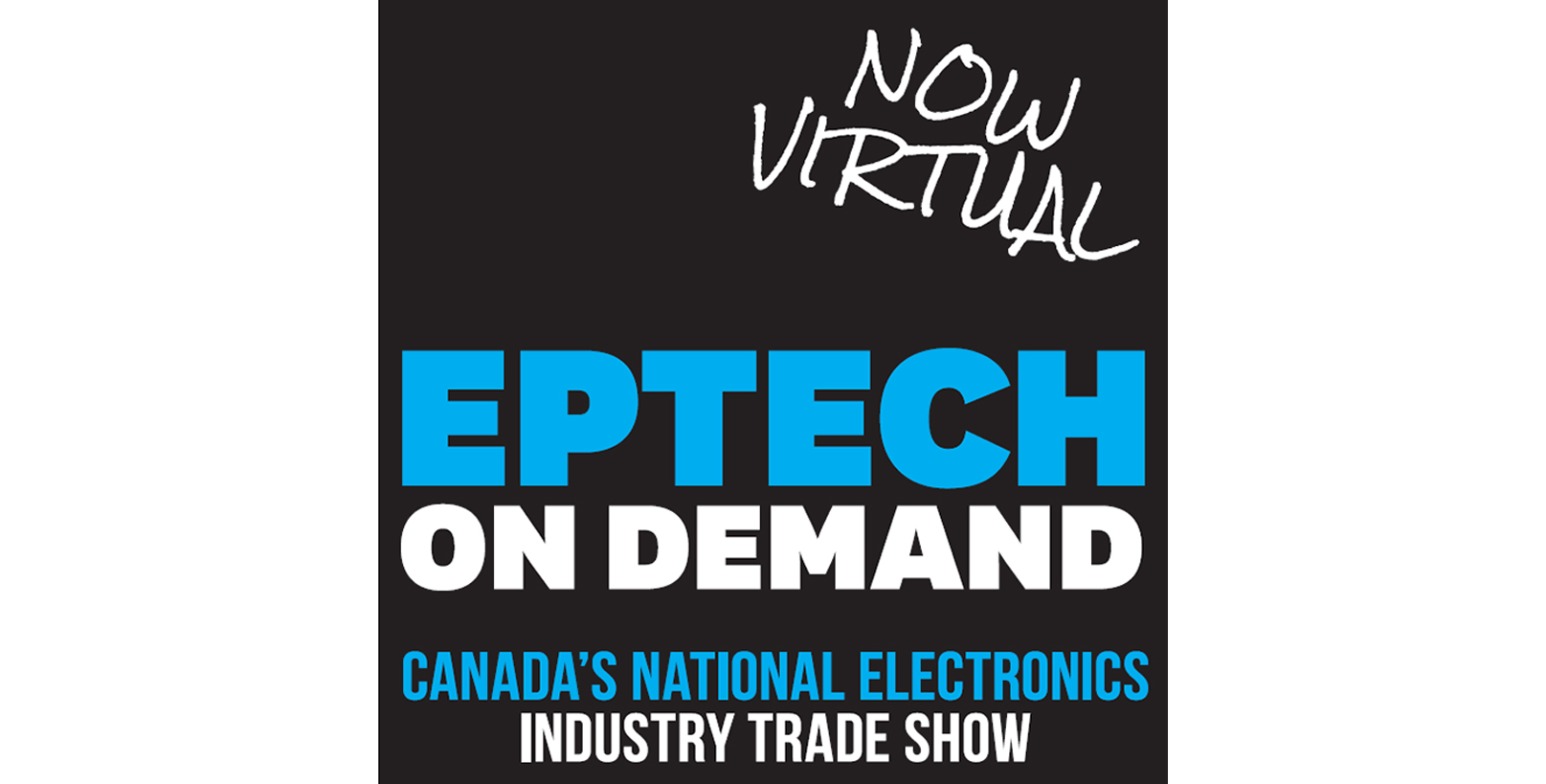 EPTECH is Now Virtual!

Schleuniger will be exhibiting during the virtual EPTECH ON DEMAND trade show. The show launches on April 28, 2021 and runs continuously through September 15, 2021, providing you with plenty of time to work your way through the show, at whatever time of day you choose.
During the 4 months of EPTECH ON DEMAND, there will be 4 unique Extravaganza Days, featuring unique streams of both LIVE and new ON DEMAND sessions.
APRIL 28, 2021
Connectors & Components, Wire, Harness and Cabling - Schleuniger
Switches Sensors, Displays
MAY 19, 2021
CEM Design & Manufacturing
Production Equipment and Coatings
JUNE 16, 2021
Enclosures, Metalwork, Thermal Management
Power Supplies, Power management, Batteries
SEPTEMBER 15, 2021
Wearable, Flexible, IoT, Wireless
Test & Measurement, Regulation
For more information, please visit EPTECH ON DEMAND or you can click here to register today!