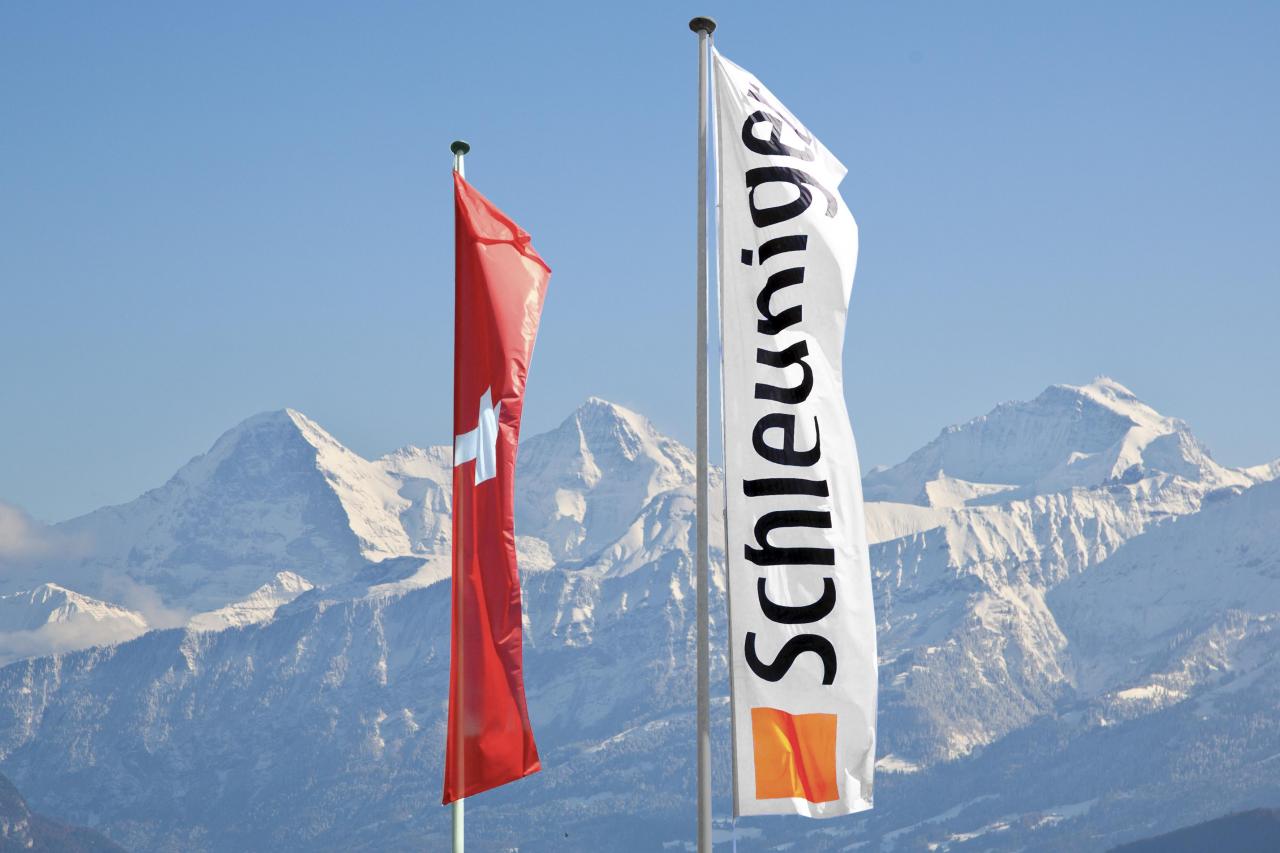 To Be Precise.
Schleuniger North America
Schleuniger Inc., headquartered in Manchester, NH supports the North and Central American markets. Since 1988, Schleuniger Inc. has strived to live up to its commitment to the American market - providing innovative wire processing solutions while offering a variety of value-added services to its customers. We offer a comprehensive range of products for virtually all applications as well as toll free technical support in the U.S., on-site field service, and local sales and service locations throughout North America.
Schleuniger Global
Schleuniger is a global technology group headquartered in Thun (CH) and a leading supplier to the wire processing and testing industry. All wire processing and automation competencies are bundled under the brand name Schleuniger Group in four centers of competence in Europe and one operations hub in Asia.
The Schleuniger Group's wire testing competencies are covered by adaptronic Prüftechnik GmbH headquartered in Wertheim (DE). With its wholly-owned but independently managed company, DiIT GmbH, headquartered in Krailling near Munich (DE), the Schleuniger Group is also a leading player in the area of digitalization and industrial Internet of Things (IoT).
Most of the Schleuniger Group's customers are suppliers to the automotive, entertainment and information industries as well as to the communication sector. The Group's solutions are needed wherever highly precise connections, highest productivity and traceable data play key roles.
The group has development and production locations in Switzerland, Germany and China. Thanks to its numerous sales and service companies in the EMEA, NAFTA and APAC regions and more than 40 distributors worldwide, Schleuniger is always close to its customers.
The Schleuniger Group represents the Business Unit Wire Processing of the listed Metall Zug Group. It employs approximately 1000 employees 50 trainees worldwide.